Ikea taken to court over 'incredibly bad' odor at flagship store in Sweden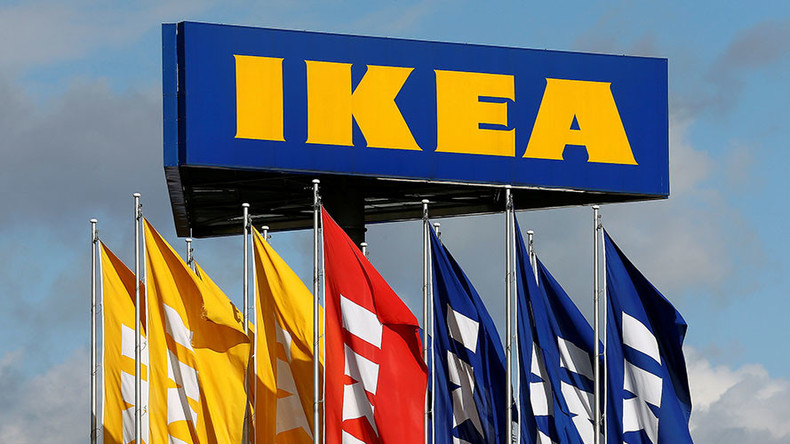 Ikea is usually associated with cheap furniture and meatballs, but that is not what one store in Sweden is known for. Instead, it has a reputation for a horrible sewage smell which is apparently so foul, the city felt compelled to file a formal complaint.
The very first Ikea was opened in the Swedish town of Älmhult in 1958. For decades, the flagship store existed harmoniously with local residents.
But that harmony was interrupted in 2012, when the store moved to a new location in Älmhult and was connected to the municipal sewage grid.
It did not take long for residents to notice Ikea's new scent, and the complaints began rolling in.
The town council first tried to remedy the situation by sealing wastewater wells, conducting tests, and flushing the pipes. But the smell did not go away.
The local government then contacted the Ikea store, which examined its food disposer and grease separators, and found that maintenance was long overdue. In May, Ikea installed new equipment to stifle the smell, but the complaints have continued.
In response to the years of complaints, the city issued a formal complaint to Ikea, including statements from frustrated residents.
One of the statements, quoted by Smålänningen newspaper, said: "I know that a neighbor opposite us explained that it's like the small of fresh crap, and that is pretty accurate."
Another wrote that "today has been a record day, and nothing positive. It smells so incredibly bad."
Smålänningen reported that tests suggest that Ikea could have exceeded the official limits of grease and water released into the wastewater system.
The situation will now be handed over to Sweden's Land and Environment Court.
Meanwhile, an Ikea spokesperson said the company is "currently investigating the cause of the issue and taking the appropriate measures to rectify it as fast as we can."
"We apologise to anyone who has been affected by the issue. We are in conversations with the local community/municipality to keep them updated on the situation."
You can share this story on social media: