Turkish people 'pressing' govt to drop aim of EU membership – foreign minister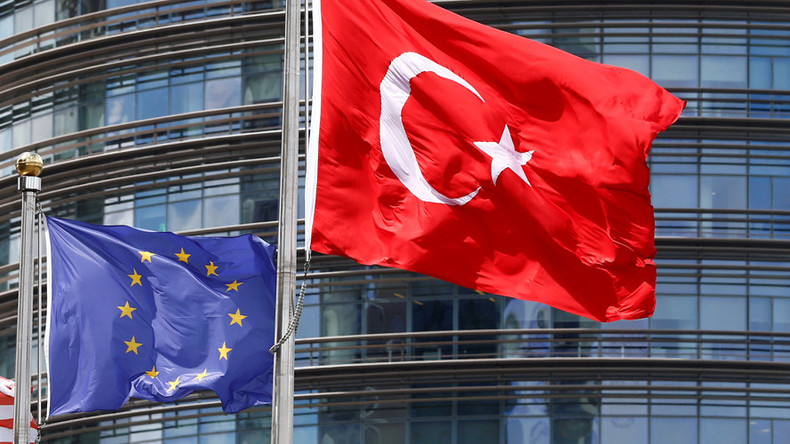 People in Turkey no longer want the EU membership, according to the country's Foreign Minister, Mevlut Cavusoglu. The official said the government is under "huge pressure" to abandon its plans to join the bloc, which is being accused of "double standards."
"We are under huge pressure to stop the negotiating process," Cavusoglu said on Tuesday, while speaking at a Strategic Forum in Slovenia, as quoted by Reuters.
The reason the Turkish people want their government to rethink the plan to join the 28-member bloc - something Ankara has been aiming to do for years, is "the double standards" the EU apparently applies toward Turkey.
Read more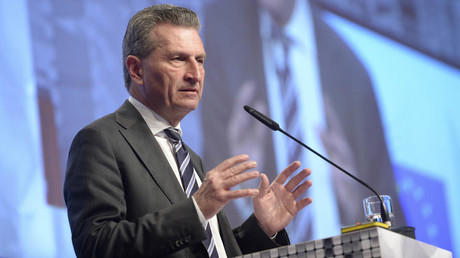 Commenting on Turkey-EU relations, the diplomat criticized European leaders for further distancing themselves from Ankara following the July's coup attempt in the country.
The EU now also disapproves of Ankara for rebuilding its relations with Moscow, Cavusoglu said, as reported by the Turkish Yeni Akit newspaper. After the relations deteriorated following the downing of a Russian jet near the Syrian border, Turkey's "friends in the West" wanted it to normalize its relations with Russia. But when progress has been made, they change their rhetoric saying it's now "too close to Russia," the minister claimed.
Ankara began its formal accession talks with the EU in 2005. In March 2016, the sides have reached what seemed like a landmark deal, when sealing a joint plan to combat the migration crisis. Ankara promised it would assist the EU in dealing with the influx of migrants in exchange for some funding and also to potential ease the process through which Turkey could gain EU accession and visa-free travel within the Schengen Zone for its citizens.
But despite plans to introduce the visa-free agreement in July, it has so far been postponed, with the EU authorities saying Turkey has failed to comply with all of the EU's 72 criteria. Ankara's tough anti-terrorism legislation, especially criticized by Brussels, is the main stumbling block.
In his Tuesday speech, Cavusoglu said Turkey's promise to accommodate people fleeing war in the Middle East would be rendered void if the EU did not uphold its pledge on visa-free travel.
Last week, similar warnings came from Turkey's European Union Affairs Minister Omer Celik. Saying that Turkey and the EU will have to find new ways to tackle the influx of migrants if the situation in Iraq or Syria deteriorates, the official pointed out that Ankara might opt out altogether unless the bloc approves visa-free travel for Turks.