'Act of God': Church's flood damage not covered by insurance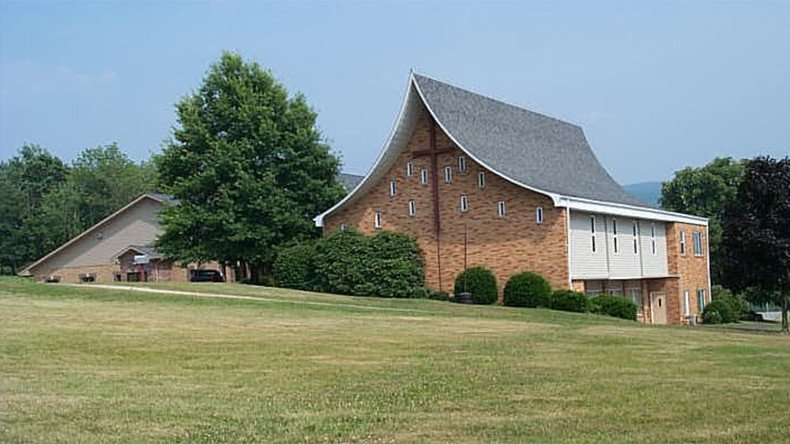 A church in the Pennsylvania town of Connellsville was struck by intense flooding that sent four feet of water pouring inside the building. But in an ironic twist, that damage won't be covered by insurance because it was deemed an 'Act of God'.
Connellsville Church of God is one of many buildings that suffered extreme damage during flash floods that hit the town over the weekend.
Although the church's hillside location began as an advantage, that positioning was soon of little help, after drains became backed up and water levels rose. The force of the water collapsed an outside wall of the church, allowing four feet of water to rush into the fellowship hall.
"The devastation on our whole church is unreal. But we serve a good God," Reverend Nelson Confer told local news station WTAE.
Perhaps even worse than the damage itself is that the church's insurer, Church Mutual Insurance, has informed the place of worship that it must pay for the damage out of pocket, because flooding is an 'Act of God'.
While 'Act of God' is a common term used in insurance policies – another way of saying that uncontrollable forces of nature won't be covered – the phrase certainly has a sense of irony in this case.
But although the insurance company is unwilling to foot the bill, the community has come out in full force, with volunteers arriving to clean up the premises and remove destroyed items from the church.
Confer said help will also be needed with electricity and laying concrete blocks.
Despite it all, the minister hasn't lost his faith, and the church will be holding services in its gymnasium on Sunday, since weight can't be put on the sanctuary above the fellowship hall.
"I know God...He opened the door today, so many different blessings for us and helped us with different things so far. I know there's more coming," Confer said.
The flash flooding prompted a state of emergency in the area, and led to the displacement of around 50 million people. A curfew was put into place due to lack of electricity and impassible roads, and many people have been told to boil their water.
You can share this story on social media: