Austrian official 'recommends' Muslim kids don't wear headscarves to kindergarten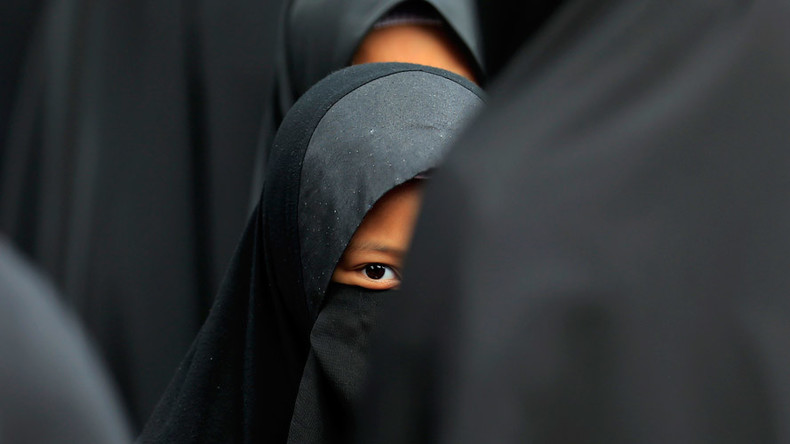 An Austrian deputy mayor has urged parents to avoid sending their daughters to kindergarten wearing headscarves as the covering insinuates men look at them in a "lustful" way. She termed the comment a "recommendation" rather than an attempt to ban "something religious."
Parents should avoid covering their daughters with headscarves as the garment means girls are perceived as sexual objects by men, Anja Hagenauer, deputy mayor of Salzburg told broadcaster ORF on Wednesday.
The coverings suggests that girls "are looked at by men in a lustful way" Hagenauer said. The mayor, however, stressed that she was not interested in banning "something religious" but had simply provided an "urgent recommendation."
Although kindergartens run by the city do not have the legal capacity to forbid headscarves, parents who choose to ignore her "recommendation" could be contacted by the city's office for minors, Hagenauer noted, adding that Salzburg elementary schools should think about introducing the ban.
According to Austrian public broadcaster ORF, nearly 2,300 children attend the town's kindergartens, a fifth of whom are Muslim.
READ MORE: 'We are Catholics here': Burkini ban issues reaching boiling point in France
Coverings, such as full-body veils and burquinis, have recently been a rather hot topic of discussion in Europe.
Last month, Austrian conservative politicians called for a burqa ban saying the full body veils "hinder integration."
In July a Lower Austrian town of Hainfeld banned "burqinis" – a modest piece of swimwear used by some Muslim women. In August one after another, more than a dozen French cities banned the swimwear, including Cannes and several towns near Calais.
You can share this story on social media: