North Korea threatens to fire at lighting equipment of US, S. Korean troops near its border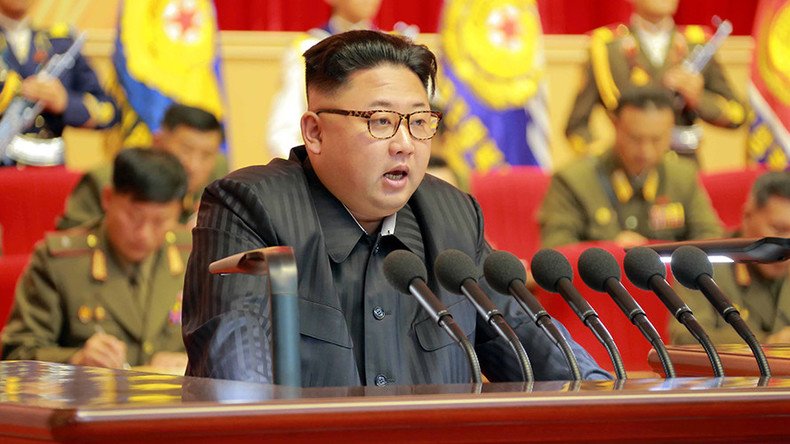 North Korea has threatened to fire at lighting equipment being used by the US and South Korean militaries at a village inside the Demilitarized Zone.
An official statement by the North's Korean People's Army accuses US and South Korean troops of initiating "deliberate provocations" by targeting North Korean posts with the lights. The accusations were cited by AP.
The statement comes just a few hours after the UN Security Council slammed North Korea for launching four missiles over the last two months.
In addition, the US-headed UN Command in the South has accused Pyongyang of planting land mines in the vicinity of Panmunjom, the village where the truce between North and South Korea was signed in 1953.
On Wednesday, a North Korean submarine test-launched a ballistic missile in the East China Sea.
The launch was performed amid joint drills held by South Korea and the US. The yearly two-week Ulchi Freedom Guardian (UFG) drills began on Mpnday, with 50,000 Korean and 30,000 US soldiers taking part.
Pyongyang branded the exercises a rehearsal for an actual attack on the country, describing the drills as "a clear manifestation of a vicious plot" to "enslave" North Korea.
Tensions in the region have been running high since the start of the year, when Pyongyang carried out nuclear and ballistic missile tests.
Recently, the US decided to deploy cutting-edge nuclear-capable bombers to its base in Guam, located in the Western Pacific, announced the deployment of THAAD missile systems to South Korea, causing even more heated and angry rhetoric from the North.
WATCH MORE:
You can share this story on social media: