Japanese father stabs 12 yo son to death for not doing homework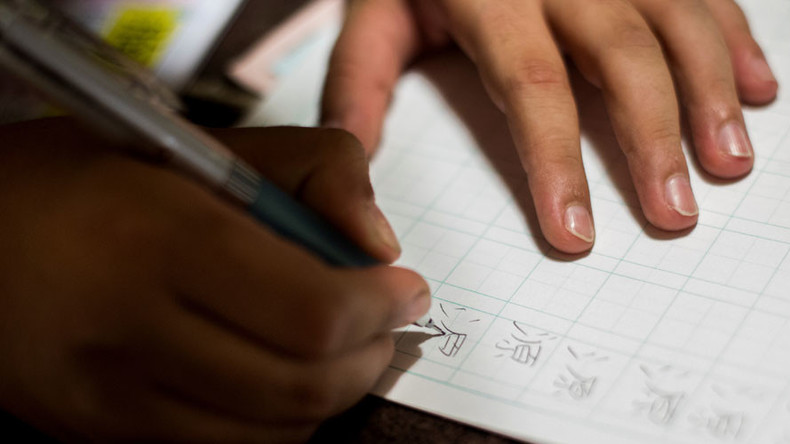 A 12-year-old boy has been stabbed to death by his father because he reportedly did not study for a school entrance exam in Japan's Aichi prefecture.
Kengo Satake, 48, told police he "argued with his son for not studying" for a test at a private junior high school, according to public broadcaster NHK.
"The father stabbed his son in the chest with a kitchen knife," a spokesperson said.
Parents are often under pressure for their children to attend prestigious schools as a sign of respect and competition for entry to the top schools is intense in Japan.
My advisor once told me that in Japan a lot of university students commit suicide because of academic pressure. Was that a hint ?!

— Alya Al Mulla (@AlyaKlutz) January 3, 2013
Satake's son, Ryota, was rushed to hospital following the stabbing, but died from blood loss, police from the central city of Nagoya told AFP.
READ MORE Honey, I shrunk the kids: Japan's child population hits historic low
Satake was arrested after hospital staff informed the police of the attack, the spokesperson added.
The father told police that he stabbed the boy "by mistake" while his mother was at work.
Ryota was hoping to attend one of the leading private schools in Aichi prefecture and was often scolded by his father over his studies, NHK said after interviewing people who know the family.
READ MORE: 'No business being parents': Japanese couple lambasted on Twitter for leaving son in woods
Japan was recently in the spotlight after a couple left their seven-year-old son in the woods as punishment for throwing stones at passersby.
The Japanese military launched a wide-scale search operation for the boy in a dense forest on the island of Hokkaido, but luckily the child was found sheltering in a military outbuilding after six days.