'No business being parents': Japanese couple lambasted on Twitter for leaving son in woods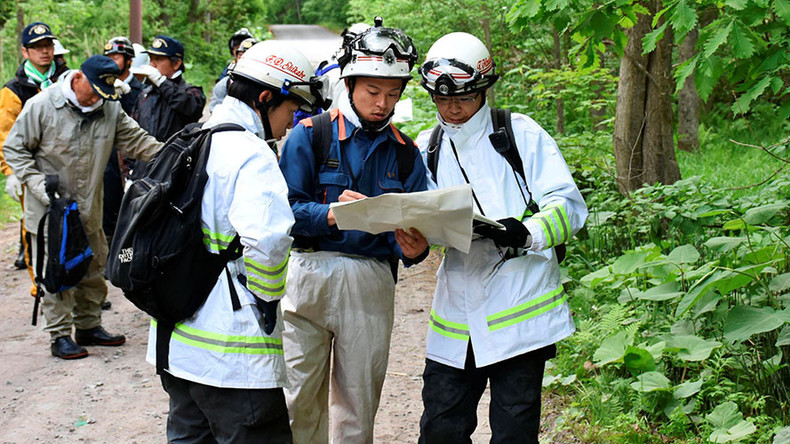 The Japanese parents who abandoned their seven-year-old son in the woods as punishment are on the receiving end of a social media storm. Users are saying "They should suffer the same fate," and they "should have to pass a parent test."
What started as an attempt to teach their son, Yamato Tanooka, a lesson for throwing stones at passersby by leaving him in the woods, has turned into a nightmare for a Japanese couple as their seven-year-old has been missing since Saturday.
The Japanese military joined the search for the child in dense forest on the northern island of Hokkaido on Wednesday. Bear tracks have also been uncovered in the area where Yamato was abandoned.
However, the parents are getting little sympathy on social media, with a number of users slamming their actions and questioning who would leave their child in woods populated by bears as a punishment, no matter how grave the crime.
"Japan parents left their kids in the woods and drove away as punishment. Can't find him now... You should have to pass a test to parent," said one user who could not understand how the couple could contemplate such actions.
"Some kinda [sic] people have no business being parents, they drove to the woods left the kid there and drove off. That shld [sic] be a crime," another Twitter user wrote.
The seven-year-old was wearing just a T-shirt and jeans, while he had no provisions with him, such as food or water.
"I'd like to charge the Japanese parents who left their child in woods inhabited by bears, as a punishment for [being] naughty," wrote a Twitter user.
Comparisons are even being made with the couple in Cincinnati who allowed their four-year-old son to fall into a gorilla enclosure. That led to zookeepers having to kill a rare 17-year-old ape as a precaution. The parents have received death threats from outraged members of the public for failing to control their son, which inadvertently led to the death of the gorilla.
"I know we're supposed to be upset at the zoo parents but what about the parents who abandoned their child in the woods as punishment?" said user LilySkye.
However, others were less forgiving…
"They should throw the japanese [sic] parents [in] with the gorilla and the idiot [American] mom in the woods," another user added.
Unlike Michelle Gregg, the mother of the four-year-old who fell into the gorilla enclosure and has so far shown little remorse for the ape's subsequent death, Takayuki Tanooka, the father of Yamato has shown genuine guilt for his actions.
"I feel very sorry for my child," he told the broadcaster NTV. "I am so sorry for causing trouble for many people."