AI cruise control: China wants high-level artificial intelligence for next-gen missiles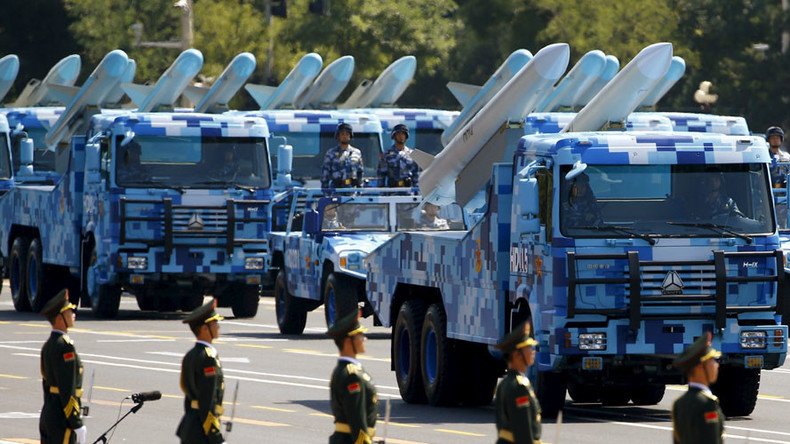 China is looking to create a new generation of cruise missiles, which will have a high level of artificial intelligence, according to a senior designer from China's Aerospace and Industry Corp. The missiles will be multifunctional and could also reduce costs.
The Chinese military is looking to adapt its technology with the belief that future combat missions will require weapons to be both cost-efficient and flexible. They will also be based on a modular design, which will allow the missiles to be configured in regards to what mission they will be carrying out.
"We plan to adopt a 'plug and play' approach in the development of new cruise missiles, which will enable our military commanders to tailor-make missiles in accordance with combat conditions and their specific requirements," Wang Changqing of the China Aerospace and Industry Corp told China Daily newspaper.
He added that Chinese engineers had been researching the use of artificial intelligence in cruise missiles for a number of years and that the country was the world leader in this field. However, he did not produce any evidence to back up his claims.
Wang added that the new generation of missiles will give the Chinese military a number of new options when placed in combat situations.
"Moreover, our future cruise missiles will have a very high level of artificial intelligence and automation," he told China Daily. "They will allow commanders to control them in a real-time manner, or to use a fire-and-forget mode, or even to add more tasks to in-flight missiles."
A researcher at the Beijing Hiwing Scientific and Technological Information Institute, who did not want to be named, said that the modular missile system will help to reduce development and storage costs.
"It is a promising approach in terms of the design of next-generation missiles, but we should also consider its technological complexity and production costs," he said.
Meanwhile Wang Ya'nan, the editor in chief of the Aerospace Knowledge magazine, said that missiles will be multi-functional. He mentioned that their payload can be changed, while they will also be suitable for striking targets both on land and at sea.
"However, engineers will have to make sure such a missile can be assembled within a very short period of time. Otherwise, the best time to engage the target will be missed," he said, speaking to China Daily.
In July, Chinese President Xi Jinping spoke of the need for China to create a modern and disciplined army that would defeat potential opponents.
"We should put together economic and defense development, modernize the army to make it contemporary and standardized… We should comprehensively promote the military reform to create an army that will be disciplined and able to win," he said, adding that this was part of Beijing's policy of active defense and that China has no plans to attack anyone.
Although defense spending only received an increase of 7.6 percent for 2016, its lowest rise in six years, China is still eclipsing all other nations - with the exception of the US - in regards to how much it spends on defense.
You can share this story on social media: