Serious financing behind cyberattacks on RT – internet security experts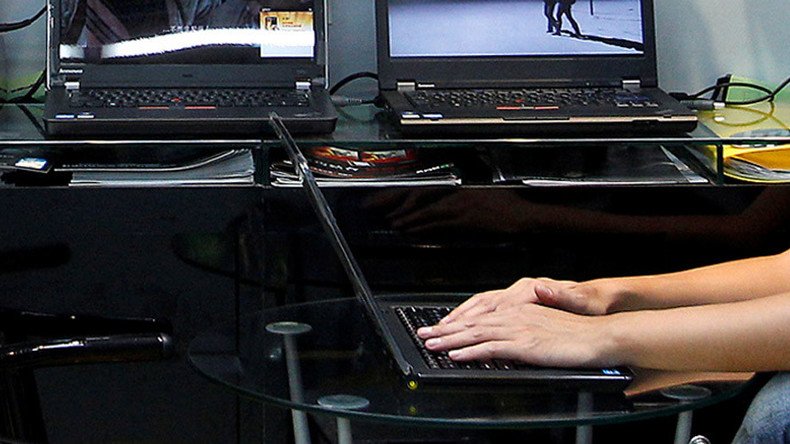 RT has faced repeated cyberattacks for more than a week, with experts saying the organization of such systematic assaults requires extensive financing. At the same time, the attacks have had only a negligible effect, IT specialists say.
"Attacks on RT are continuing for several days in a row, and that is an unusual situation for a protected [internet] resource, when the attacker cannot breach its security. This fact, alongside the absence of any demands from the hackers, indicates that the attackers are really determined to achieve their goal [and] make the targeted resources unavailable," Aleksey Kiselev, head of the Kaspersky DDoS Prevention Project in Russia, told RT.
Kiselev added that "these attacks are likely to be not accidental, but thoroughly planned and have serious financing behind them."
His words were echoed by RT's head of interactive projects, Elvira Chudnovskaya, who said "not every hacker could carry out such massive attacks," and added that, according to her team's estimates, "the daily traffic games have already cost the unknown mastermind $200,000."
"I believe there are not so many hacker groups that are ready to make such efforts with almost zero result," Chudnovskaya said.
The most powerful recent cyberattack on RT occurred on August 9. It involved a mixed Distributed Denial of Service (DDoS) attack on RT websites that lasted two-and-a-half hours, and was carried out in two phases. The first targeted RT's American and European data centers, while the second hit Moscow's infrastructure. The attack did not result in any damage or prolonged service outage, however.
Since then, RT has been dealing with a particularly well-planned series of DDoS attacks that have targeted its websites and also its internet provider and data centers in the US, Europe and Russia. The hackers are attempting to overwhelm the provider's capacity, according to IT specialists at RT.
According to the experts, all the recent attacks have come from the same source, with the hackers behind them constantly improving their methods and studying RT's outer network infrastructure.
RT's website routinely faces DDoS attacks. On July 16, a massive assault was staged on the servers of the internet service provider responsible for web streaming for RT TV during the coverage of an attempted coup in Turkey.
One of the largest attacks in the history of RT's websites happened in September 2014, and reached some 10 gigabits per second. Other notable attacks were launched in February 2013, when RT.com became unavailable for six hours, and in August 2012, when both the RT International and RT Spanish websites were attacked.
You can share this story on social media: