Men armed with axes, guns attack police station near Moscow, 2 officers injured - officials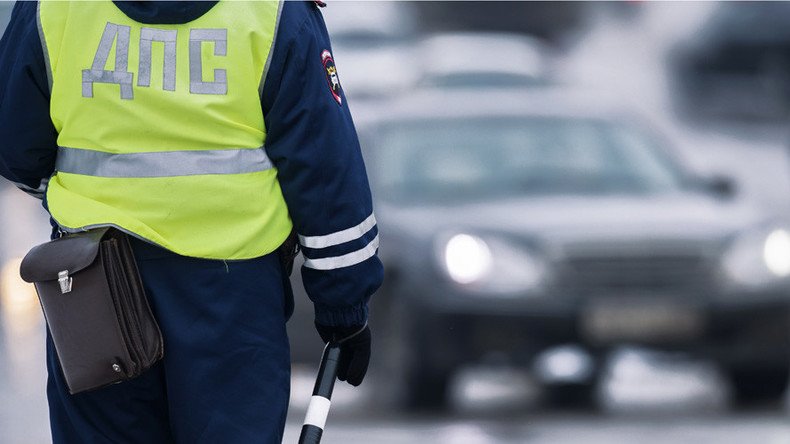 Two men armed with axes and guns have launched an attack on a traffic police station in Moscow region, injuring at least two officers, security officials said. The attackers were killed in a standoff.
WATCH LIVE: Scene of gun attack on police station near Moscow
The incident took place east of the capital at a traffic police station on the busy Schelkovskoe Highway.
Police officers had stopped a suspicious vehicle to check documents, before the men in the car launched the attack, Interfax reported.
READ MORE Knife attack & shooting in Cologne, suspects on the run
"As a result two police officers have been injured, one of them is in a serious condition," Russia's Investigative Committee said in a statement.
READ MORE: Machete-wielding man causes evacuation in Liege, Belgium
"One of the attackers was killed by police during the assault, the other [was killed] while trying to resist detention."
Later, it was reported that police managed to identify both attackers as the officers found their belongings, including identity papers. "The attackers' backpacks… containing personal belongings and identity papers were found in a forest not far from the traffic police station," police said in statement, adding that the IDs of the assailants have not been disclosed for legal reasons.
Investigators are currently trying to establish the motives behind the attack, the Investigative Committee added.
According to Interfax sources, the attackers were residents of the North Caucasus region.
"We are investigating various versions [of the attack] – from the attempt to seize weapons from police officers to a personal row," the source added.
In the meantime, Russian media reported of an attack on police officers in Moscow Region, southwest of the capital.
According to news portal Life.ru, the attackers had been observing police officers for several hours before the assault. The first attacker hit the police officer in the head with an axe and the second opened fire, the portal added.
While traffic police were checking documents, an attacker grabbed an officer's gun and injured him. One more attacker was killed while resisting police and the third was injured, media reported.
You can share this story on social media: