Knife attack & shooting in Cologne, suspects on the run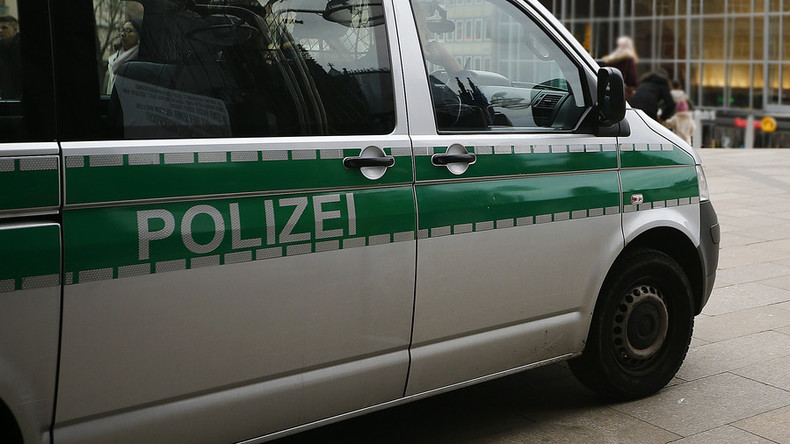 At least one person has been injured in a stabbing and shooting attack in the German city of Cologne, police and the public prosecutor's office said. Local media reported that two suspects are currently at large.
The incident took place on Flandrische Street on Monday morning, Koelner Express newspaper reported. When police arrived at the scene, they determined there had been a knife attack and shooting.
Two suspects are now on the run, the paper said.
READ MORE: Bavarian police confirm incident, 'not explosion' near migrant center
According to witness accounts cited by Koelner Express, there were three or four people in the street having an argument with the victim before they attacked him with a knife or knives.
When the victim tried to escape in his Mercedes, the attackers began shooting at him, but the bullets only hit the car, according to the witnesses.
Police said the car was riddled with bullets when the officers arrived at the scene.
The victim, a 34-year-old male, received stab wounds and head injuries and was taken to hospital, police and prosecutors said.
READ MORE: 18yo German-Iranian goes on shooting rampage in Munich: Facts known so far
Later one of the suspects was caught on Habsburgerring road, but two more suspects remain at large, the paper reported.
READ MORE: Syrian refugee wielding machete kills 1, injures 2 in Reutlingen, Germany
Germany has been on high alert since a number of deadly attacks there. In July, an 18-year-old German-Iranian went on shooting spree in the city of Munich, leaving 10 people dead, including the shooter. At least 27 others were injured, some critically.
Also in July, five people were injured and over a dozen left in shock when an axe and knife-wielding man assaulted passengers on a train near the town of Würzburg. The attacker then tried to escape the train, but was cornered by German special forces and eventually gunned down.