Machete-wielding man causes evacuation in Liege, Belgium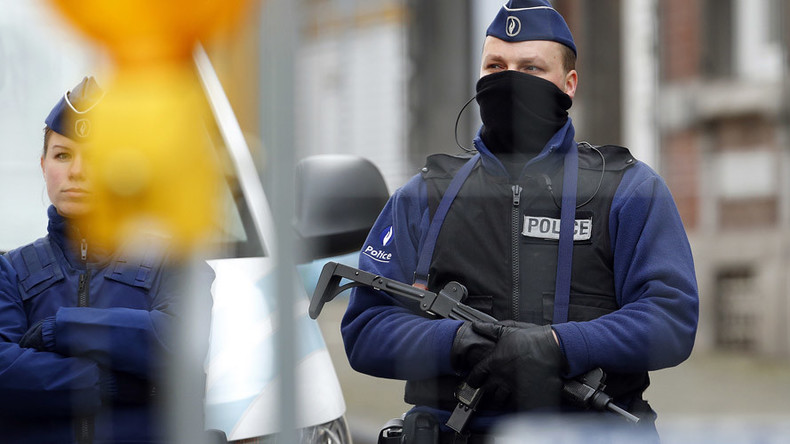 A neighborhood in the Belgian city of Liege was evacuated after a machete-wielding man was spotted in the area, local media reported citing the authorities. Police detained the suspect, who is said to be of Turkish origin.
The Liege police received a phone call on Sunday morning at around 06:20 local time, stating that a man armed with a machete was walking around the Carre neighborhood, the Belgian broadcaster RTBF TV reported.
The area was immediately cordoned off by police.
A man in his 20s and believed to be of Turkish origin, was promptly arrested. He was reportedly not planning an attack.
READ MORE: 2 female Belgian police officers wounded in machete attack, assailant shouting 'Allahu Akbar'
According to officials, the individual does not have any criminal convictions. However, according to SudInfo, he may have given a false identity to the police.
The incident took place a day after two female officers were injured after being attacked by a machete-wielding man near a police station in the Belgian city of Charleroi.
The perpetrator, who could be heard shouting "Allahu Akbar," was shot by a third officer on site and died later in hospital.
Speaking on Sunday, the Belgian Prime Minister Charles Michel called the attack an "attempted terrorist murder" and added that an investigation has been opened into the case.