Flash floods in Moscow after month's worth of rain falls in 1 day (PHOTOS, VIDEO)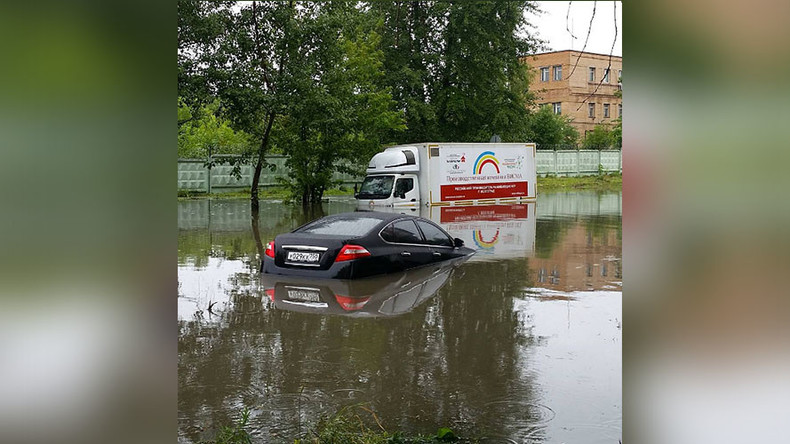 Decades-old daily precipitation records have been broken as parts of Moscow were submerged following heavy rain, with hundreds of people having to be rescued.
About 80mm of rain – more than 3in of water – fell on Moscow starting on Sunday night, with constant showers continuing all through Monday afternoon and evening.
Usually, it takes a whole month for that amount of rain to fall in the Russian capital. The rainfall has broken the all time single-day precipitation high mark dating back to 1970, as parts of Moscow suffered the worst rainfall since records began.
By 4pm more than 350 calls had been made to the water authorities, reporting floods.
Social media was inundated with photos and amateur video of vehicles attempting to drive through the water.
While most succeeded, several busloads of people had to be rescued by one of 500 municipal vehicles dispatched to the streets during the flash floods.
Nonetheless, many online complained about poor drainage, and slow response times from the overwhelmed city services.
In total at least 200 people were stuck in the floods, though there were no reported fatalities.
The Yauza river, which flows into the city's main Moscow River waterway, broke its banks in several places, forcing the closure of embankments.
An orange alert – the second most severe warning – has been declared in the city.
Heavy showers are expected to last throughout the rest of Monday, and at least until Tuesday afternoon.
You can share this story on social media: