Dozens injured in stampede sparked by 'shooting' scare in French Riviera resort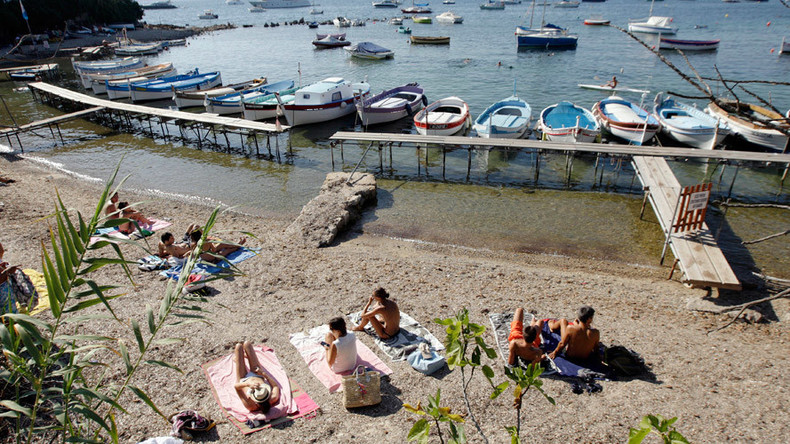 Forty people have reportedly been injured in a stampede in the French Mediterranean resort of Juan-les-Pins after fears of gunfire led to panic. The noise, however, was caused by firecrackers thrown from a nearby car, local media said.
There were "a lot of people running" in a "stampede caused by the panic" that "left dozens of people slightly injured," a local witness told AFP.
France Bleu Azur radio reported that the noise which led to the panic came from firecrackers or from a car with a noisy engine. The outlet later reported that 40 people received minor injuries in the stampede.
Intervention sur #JuanLesPins
N'encombrez pas les lignes d'urgences
Facilitez l'accès aux véhicules de secours

— Sapeurs-pompiers 06 (@sdis_06) August 14, 2016
Police denied Twitter reports of an attack or a shooting, but confirmed that a stampede had taken place on the town's Louis Gallet Avenue and are reviewing CCTV footage of the incident.
This is the second scare in the area in recent days. On Saturday a Juan-Les-Pins neighbourhood was cordoned off after a suspicious water bottle sparked a bomb threat and major operation, according to Nice-Matin. No threat was found.
Juan-Les-Pins lies 27 kilometers south of Nice, the scene of last month's deadly terror attack.
On July 14, 84 people were killed in Nice when a truck driven by an IS sympathizer plowed through a crowd during Bastille Day celebrations.
France has been shaken by a series of Islamic State (IS, formerly ISIS/ISIL)-linked attacks since January 2015.
READ MORE: Attack in Nice matches calls by terrorist groups, says prosecutor
You can share this story on social media: