Russian military in Crimea get advanced S-400 missile defense system, same as deployed in Syria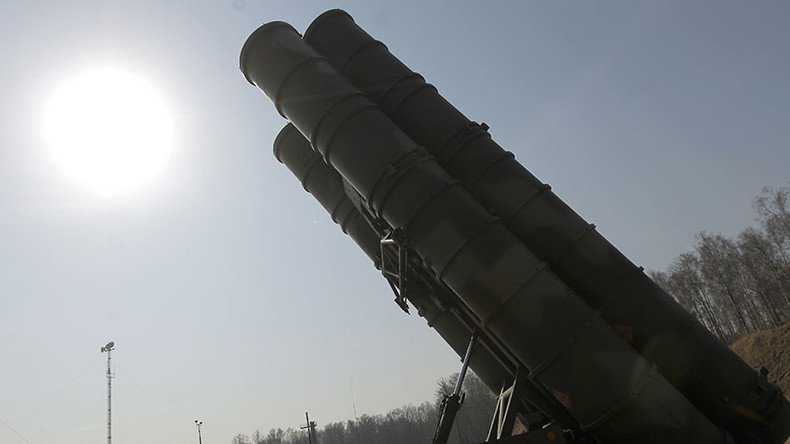 Russia's most advanced to date anti-aircraft defense system S-400 Triumph has been delivered to a surface-to-air missile (SAM) regiment in Crimea. The military will first deploy their newly received hardware in a training exercise ongoing in the region.
Plans of the S-400 deployment to Crimea were announced by the Russian Defense Ministry in July. After the air defense complex was successfully used in field firing at a training target missile in the Astrakhan region in southern Russia, it was delivered to the peninsula, military officials announced on Friday.
After the regiment in Crimea completes its training with the S-400, it will take part in Kavkaz-2016 military drills, currently happening at military bases in Russia's southern military command region and in the waters of the Black Sea.

READ MORE: Russia's Black Sea Fleet holds drills to counter underwater sabotage after foiled Crimea attack
Including a set of radars, missile launchers and command posts, the system is an upgrade of the S-300 missile system, which are also deployed in Crimea, to ensure protection from possible airstrikes or cruise missile attacks.
Manufactured by Russian producer Almaz Antey and introduced into service in 2007, the cutting-edge SAM system is employed to ensure air defense using long- and medium-range missiles that can hit both aerial and land targets at ranges up to 400 kilometers (248 miles).

READ MORE: 'This is our land': Russia rejects US criticism of weapons deployment to Crimea
The Defense Ministry has previously announced that 16 regiments of the Russian Army will be equipped with the S-400 by the end of the year, TASS reported.
The S-400 missile system was also deployed in Syria last year. The Russian Air Force base in Latakia was reinforced with the SAM system following the downing of a Russian Su-24 plane by a Turkish F-16 fighter jet near the Turkish-Syrian border. The Su-24 pilot who was taking part in Moscow's anti-terrorist campaign in the region died in the incident.
Over 2015, the hardware has also been deployed to Russia's Arctic region, north of the Polar Circle.
You can share this story on social media: