Police use tear gas & rubber bullets against protesting Brazilian students (VIDEO)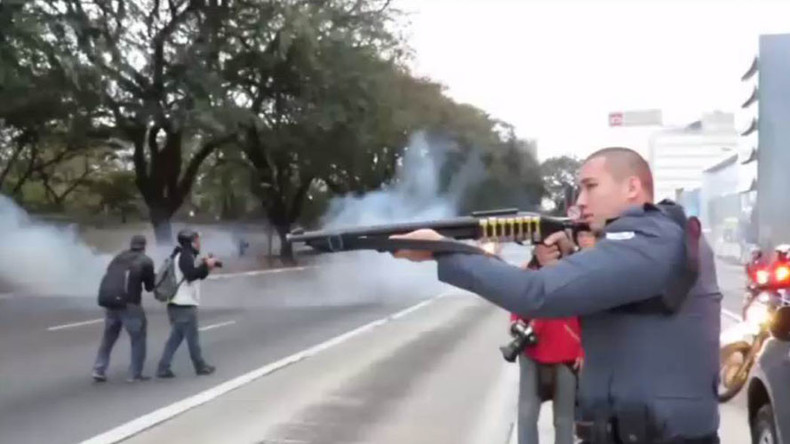 Students clashed with police in the Brazilian city of Sao Paulo on Thursday as they gathered to demonstrate against government reforms to the public education system. Police used tear gas and rubber bullets against the protesters.
The trouble started when law enforcement officers tried to disperse the students, which led to the police using rubber bullets and tear gas.
Several hundred students took part in the demonstration to express their dismay at the plans. Under proposals from the governor of the state of Sao Paulo Geraldo Alckmin, just under 100 public schools will be closed, while 300,000 students will be relocated in order to save money.
Some of those taking part in the protest could be seen writing graffiti on the walls against the interim President Michel Temer.
This latest protest comes just days after protesters took to the streets en masse to support suspended President Dilma Rousseff as the country's senate voted for her impeachment.