Putin removes Kremlin chief of staff from duties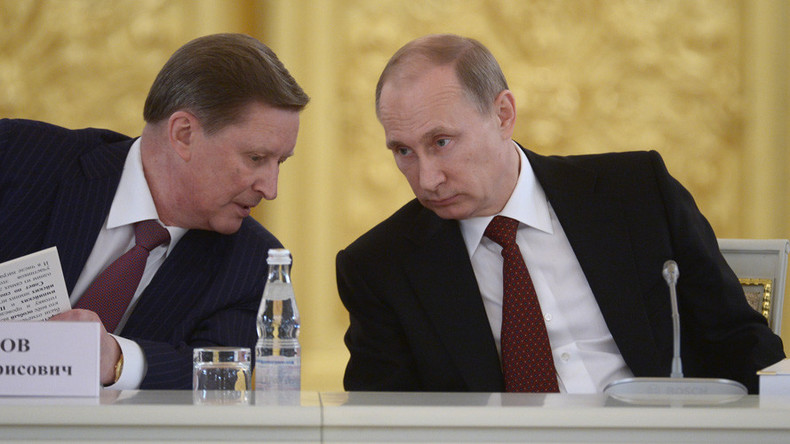 President Vladimir Putin has removed from office the presidential chief of staff, Sergey Ivanov, the Kremlin press service reports.
Ivanov, who has occupied a number of top positions in the government, including the post of defense minister in the early 2000s, has now been appointed the president's ecology and transport special representative.
President Putin simultaneously appointed a new chief of staff, naming Anton Vaino to the post. Vaino had been Ivanov's deputy since May 2012, taking on the position several months after Ivanov was appointed presidential chief of staff.
The president said that Ivanov himself had requested a transfer to another role, and had proposed Vaino as a candidate for his position.
Read more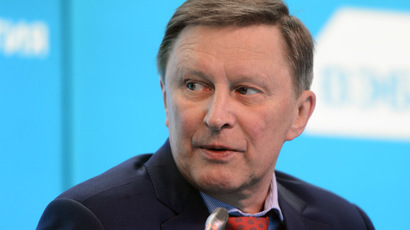 "I do remember that we've agreed upon your request not to keep you in this post for more than four years," Putin told Ivanov during a meeting on Friday, aired live on Russia 24. "I'm receptive to your wish to transfer to another area of activity," the president said.
Ivanov worked in Russia's Foreign Intelligence Service upon graduation from university in 1981 until 1998.
When Putin was appointed Federal Security Service (FSB) chief, Ivanov became his deputy, later being appointed a member of Russia's Security Council.
In 2001 he was appointed defense minister – a position in which he served until February 2007. He was made deputy prime minister under then-President Dmitry Medvedev.
Sergey Ivanov was appointed presidential chief of staff on December 22, 2011.
When addressing Vaino, President Putin expressed hope that the newly appointed Kremlin administration chief's work will be effective, to a high standard and without "void bureaucracy."
Vaino holds a degree in diplomacy, and previously worked in the Russian embassy in Japan and in the Foreign Ministry's Second Asian Department. Since 2002 he has occupied various positions in the presidential administration.
The newly appointed chief of staff told the president that he understands his principal tasks to be assuring compliance of law-making and auditing activities, monitoring and analyzing domestic and foreign political activities, and maintaining close cooperation with other branches of power.