Vietnam moves rocket launchers to disputed islands in S. China Sea – report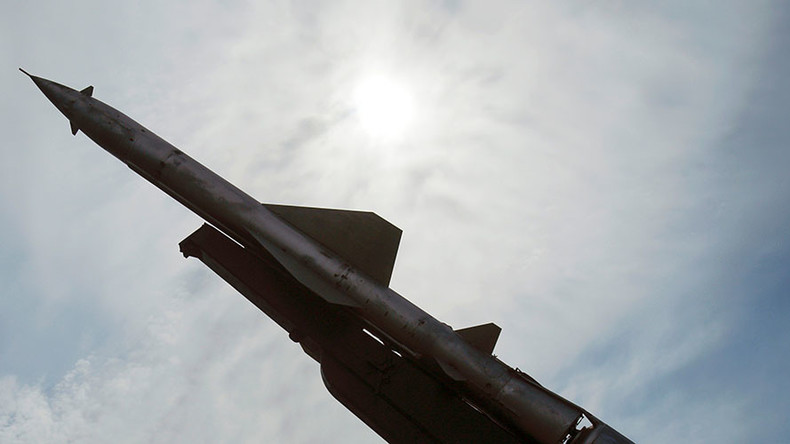 Vietnam has been moving new rocket launchers to several of its islands in the South China Sea, which could damage Chinese military installations, according to a media report citing Western officials. Vietnam's Foreign Ministry denies the claims.
The missile launchers have been moved to five bases on the Spratly Islands over the last few months. Although they do not contain any weaponry at present, they could be made operational within a couple of days, according to diplomats and military officers who spoke to Reuters.
The three sources, who declined to be named, said the rocket launchers had been hidden from aerial surveillance, while they had intelligence that showed that Vietnam had shipped the weapons from its mainland to the islands.
The move is likely to further inflame tensions with China, which claims all the islands as its own – as do Vietnam and Taiwan. Meanwhile, the Philippines, Malaysia and Brunei claim some of the area.
"China has indisputable sovereignty over the Spratly Islands and nearby waters," China's Foreign Ministry told Reuters on Wednesday.
"China resolutely opposes the relevant country illegally occupying parts of China's Spratly Islands and reefs and on these illegally occupied Spratly Islands and reefs belonging to China carrying out illegal construction and military deployments."
The Vietnamese Foreign Ministry said the information regarding the presence of rocket launchers on the Spratly Islands was "inaccurate." However, Hanoi has hinted in the past that it would be ready to take such a step and has the right to do so.
"It is within our legitimate right to self-defense to move any of our weapons to any area at any time within our sovereign territory," the deputy defense minister, Senior Lieutenant-General Nguyen Chi Vinh, said in June.
Read more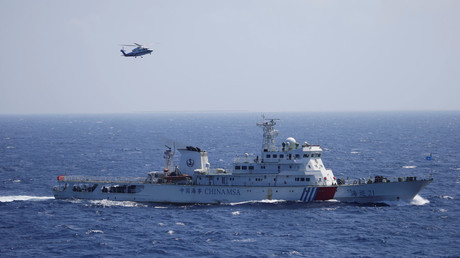 The United States is informed about the fact that Vietnam has deployed missile systems to its outposts on the Spratly islands, the US State Department Spokeswoman Elizabeth Trudeau said at a news conference Wednesday.
"We continue to call on all South China Sea claimants to avoid actions that build tensions, take practical steps to build confidence and intensify efforts that find peaceful, diplomatic solutions to dispute," Trudeau said.
The foreign officials and military analysts believe that the rocket launchers placed on the Spratly Islands could be part of a new EXTRA rocket artillery system. Their small size and mobility would make them hard to detect, while they would be able to target Chinese runways and military installations.
"When Vietnam acquired the EXTRA system, it was always thought that it would be deployed on the Spratlys...it is the perfect weapon for that," Siemon Wezeman, a senior arms researcher at the Stockholm International Peace Research Institute (SIPRI), told Reuters.
A tribunal in The Hague ruled on July 12 that China had breached the Philippines' sovereign rights in the regards to the Spratly Islands. Vietnam was full of praise for the decision, saying that it supported the peaceful resolution of disputes.
"Vietnam strongly supports the resolution of the disputes in the South China Sea by peaceful means, including diplomatic and legal processes and refraining from the use or threats to use force, in accordance with international law," Foreign Ministry spokesman Le Hai Binh said in a statement.
However, Beijing was furious at the ruling and made clear it would not respect it. China claims the islands come within its exclusive economic zones, where Chinese people have had activities for 2,000 years.
"No matter what kind of ruling is to be made, the Chinese military will firmly safeguard its national sovereignty, security and maritime rights and interests, unwaveringly safeguard regional peace and stability and deal with all kinds of threats and challenges," Senior Colonel Yang Yujun, spokesman for the Ministry of National Defense (MND), said in a statement.
In July, the Chinese Defense Ministry announced it will hold naval drills with Russia in the South China Sea in September and that the exercise would not be "directed against third parties."
"This is a routine exercise between the two armed forces, aimed at strengthening the developing China-Russia strategic cooperative partnership," China's Defense Ministry spokesman Yang Yujun told a news conference, as cited by Reuters.