Ecuador warned to end Assange asylum by ex-foreign minister after DNC leak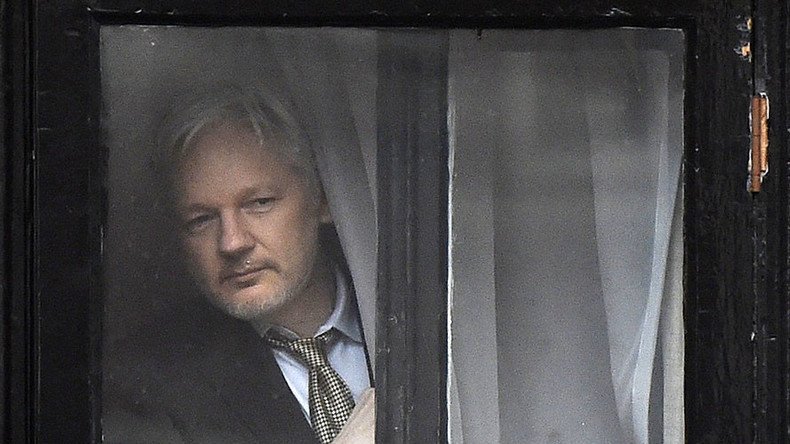 Ecuador is being urged to end its asylum of Wikileaks co-founder Julian Assange by one of its most prominent diplomats, following the recent leak of Democratic National Committee (DNC) emails.
José Ayala Lasso, a three-time foreign minister and the first UN Human Rights Commissioner, made the claims in El Comerico.
He insists that allowing Assange to "influence political activities" with the release of 20,000 DNC emails, which the former diplomat claims was done with "technical support from Russia", is detrimental to the South American country's image.
Lasso also writes that Vladimir Putin "would be more satisfied with the triumph of Trump" in November's US presidential election.
Last month's DNC leaks revealed a fractured Democratic Party with a pro-Hillary Clinton agenda, while her progressive opponent Bernie Sanders was still in the race for the party's nomination.
READ MORE: New DNC email leak reveals anti-Sanders bias, pro-Clinton collusion among top officials
Lasso accused Ecuador of granting asylum to "time bomb" Assange in a bid to achieve "some international notoriety" rather than the humanitarian reasons it claims.
Assange has been in the Ecuadorian embassy in London for four years and alleges that, if he leaves, he will be extradited to Sweden where he faces questioning over sexual assault allegations.
The whistleblower believes if he travels to the Scandinavian country, he will be extradited to the US.
Wikileaks claimed the opinion piece by Lasso was evidence that the Ecuadorian government were "under serious pressure" to censor Assange.
Last month Assange dismissed allegations that Russia was involved in the DNC leaks, telling NBC"there is no proof whatsoever" and that it was an effort to divert attention from the scandals they revealed about the Hillary Clinton campaign.
Debbie Wasserman Schultz resigned as chair of the DNC at the beginning of her party's convention, in the wake of the release of the emails.
Clinton, nonetheless, went on to receive the nomination.
READ MORE: Wikileaks will publish 'enough evidence' to indict Hillary Clinton, warns Assange
You can share this story on social media: