A bigger bang: Russian next gen air bombs to enter mass production, says developer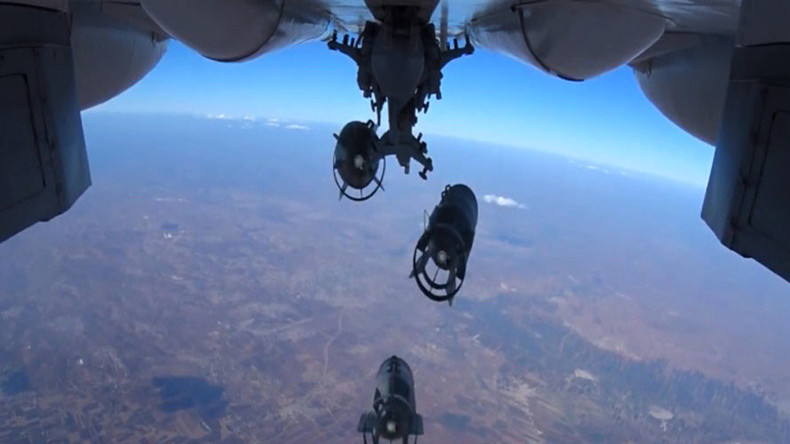 Next generation aerial munitions are entering serial production in Russia. The new bomb's electronic fuse gives it a significantly extended damage radius.
Munitions developer Techmash (an integral part of Rostech Corporation) has successfully tested the new noncontact fuse for the new generation air bombs.
"Our institute is preparing to mass produce the equipment. We believe the new generation air bombs will enter service within the nearest future," Techmash CEO Sergey Rusakov told journalists.
Techmash's press service claims the new munitions will be significantly more effective than the current ones.
"When using a contact fuse, the greater part of the explosion's energy is wasted on soil impact, forming a crater, thus diminishing the destructive radius and decreasing the munitions' effectiveness," Techmash said.
The new fuse makes the bomb detonate with precise timing to gain maximum effect from the explosive power and strike elements.
Techmash, formed in 2011, is Russia's largest munitions producer, manufacturing high-precision artillery and tank projectiles, multiple-launched rocket systems, unguided air-to-surface missiles, and other aerial munitions and industrial explosives.