Aussie motel owner receives $114k in damages after FB post links him to pedophiles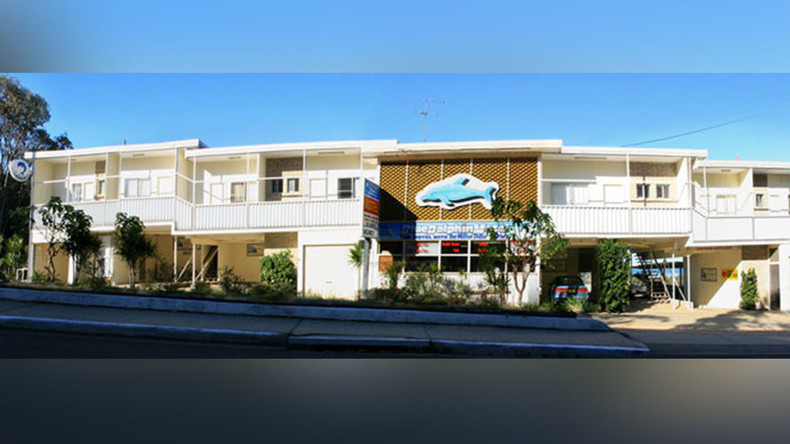 An Australian man has to pay some $114,000 in damages to a 74-year-old motel owner whom he accused of hosting pedophiles. The businessman's life fell apart following the allegations, which led to him being attacked by locals.
The livelihood of former deputy principal Kenneth Rothe, who ran two seaside motels in New South Wales, Australia, took a turn for the worse after local electrician David Scott wrote an offensive post on Facebook.
"Pedophile warning: – Nambucca has been used as a relocation for these monsters – blue dolphin –nirvana hotel and above the Indian restaurant!...Bus stops are right out front of these hotels for our children?" Scott wrote in 2014, referring to the names of Rothe's two motels.
The motel owner's life became a nightmare following the post. He was bombarded with calls from people asking for sex, while others lashed out at him. One man approached him in the street and asked: "Are you the Blue Dolphin pedophile?"
Rothe was beaten so severely that he had to spend six months in hospital. His family was so terrified by the attack that they moved to another state.
A New South Wales District Court judge has now ruled that Scott must pay AU$150,000 (US$114,000) in damages to the slandered motel owner.
"This Facebook attack was made on him out of the blue, with no prior inquiry of any kind by any person," Judge Judith Gibson said, as cited by Australian media. "It has had a devastating effect on him."
"It would be fair to say that the publication of the matter complained of has destroyed the plaintiff's wellbeing as well as his peace of mind," she added.
Gibson concluded that there wasn't any factual basis behind the accusation, and considered Scott to be an "unimpressive witness." Scott only said that he was a father who worried about the safety of his children, and accused the local police of being inactive.
"The anonymity, instaneousness and wide ranging reach of the internet and social media make it a dangerous tool in the hands of persons who see themselves as caped crusaders or whistleblowers, or alternatively want to humiliate or "troll" other members of the community for the purpose of gratifying their own wishes or fears of for the purpose of gaining attention," Gibson stated.
Rothe, who has denied ever giving accommodation to pedophiles, has asked Scott for an apology but has not received one thus far.