'WADA should have power to ban doping cheaters' - ex-chief Dick Pound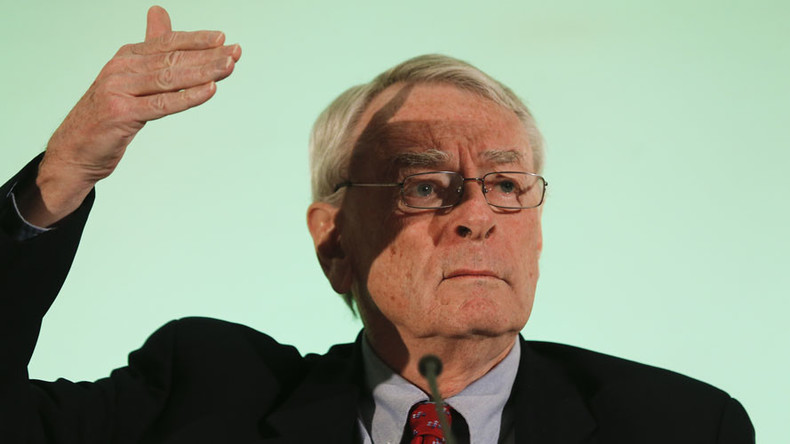 Former WADA head Dick Pound says the organization should have the power to ban athletes for doping violations. Pound was fiercely critical of the International Olympic Committee's decision not to introduce a blanket ban on Russia competing in Rio.
In an interview to the Russian news agency R-Sport, Pound said he believes that the World Anti-Doping Agency (WADA) should have the ability to introduce temporary suspensions, if they believe someone has failed a drugs test.
"At present, WADA is only gathering evidence and is advising the IOC [International Olympic Committee] from its reports. I believe that if WADA has the necessary evidence, then it should have the right to ban," Pound told R-Sport. The Canadian administrator is also a former vice-president of the IOC.
He said that such instances could lead to appeals to the CAS [Court of Arbitration for Sport], but Pound added that this would "just be drawing more attention to the problem."
"We need cooperation with the powers that be and we need to have the ability to carry out investigations. If something is not right, they should be temporarily banned. Then we will not have to wait while a whole range of authorities make their decisions," Pound added.
Following the publication of the WADA-commissioned McLaren report in July, which alleged Russia, was guilty of state-sponsored doping, Pound, his former organization and a number of Western anti-doping agency's wanted the IOC to introduce a blanket ban on all Russians from competing at the Rio 2016 Olympic Games.
However, the IOC opted to let the individual federations decide whether Russians should be allowed to compete in Rio or not. Explaining the decision, IOC President Thomas Bach said a "cynical 'collateral damage approach' is not what the Olympic Movement stands for."
"This blanket ban of the Russian Olympic Committee has been called by some the 'nuclear option' and the innocent athletes would have to be considered as collateral damage," Bach said.
"Leaving aside that such a comparison is completely out of any proportion when it comes to the rules of sport, let us just for a moment consider the consequences of a 'nuclear option'. The result is death and devastation..." he added.
Russia's track and field team will not be competing at the Olympics, while the weightlifting team will also not be taking part, having been banned by the International Weightlifting Federation.
President of the Russian Olympic Committee Aleksandr Zhukov hopes that between 270 and 280 of the country's athletes will be able to compete at the games. Russia took a team of over 430 athletes to the Olympics in London four years ago.
You can share this story on social media: