Athletes, tourists at Rio Olympics risk 'violent illness' from sewage-filled waters – study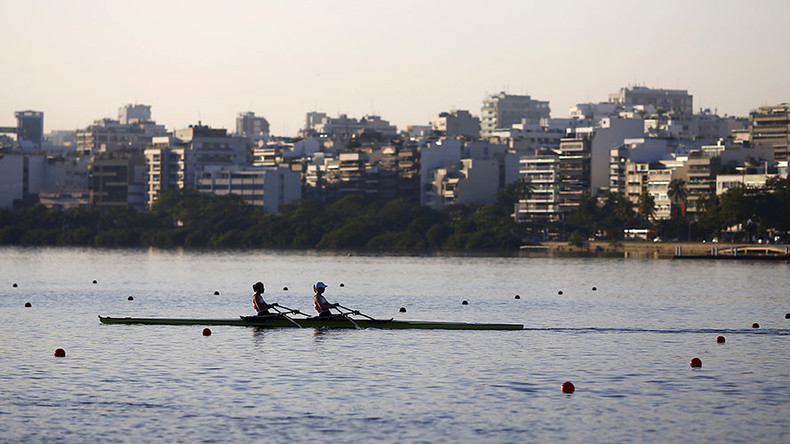 Athletes at the Rio Olympics are aiming to take home gold – but they could also be taking home a number of viruses and bacteria, according to a new study. It found that city waterways are teeming with raw sewage and carry a huge risk of disease.
The 16-month study commissioned by AP found that infectious adenovirus readings turned up at nearly 90 percent of test sites over the course of the research.
"That's a very, very, very high percentage," said Dr. Valerie Harwood, chair of the Department of Integrative Biology at the University of South Florida. "Seeing that level of human pathogenic virus is pretty much unheard of in surface waters in the US. You would never, ever see these levels because we treat our waste water. You just would not see this."
Read more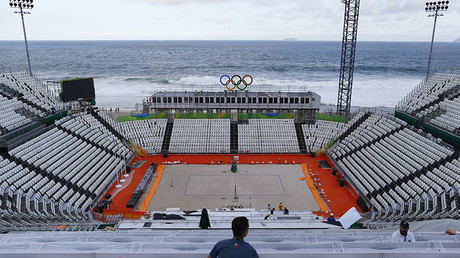 The most contaminated areas were the Rodrigo de Freitas Lagoon, where Olympic rowing will take place, and Gloria Marina, the starting point for sailing races.
And although athletes began taking preventative antibiotics after AP released the initial results of the study last July, such medications can only combat bacterial infections – not viruses.
But it's not just the athletes who are at risk. The 300,000 to 500,000 foreigners traveling to Rio for the Games are also in danger, as several of the city's world-famous beaches have shown high viral loads.
Ordinary swimmers also risk "getting violently ill" if they ingest water through their mouths and noses, according to Harwood.
Even local authorities – including Rio Mayor Eduardo Paes – have recognized the city's failure to clean up its waterways, calling it a "lost chance" and a "shame." Even so, Olympic officials continue to insist that the waters will be safe for athletes and visitors.
The organizing committee did not respond to AP's request for comment, but has previously stated that bacterial testing by Rio state authorities has shown the venues to be within state guidelines.
Read more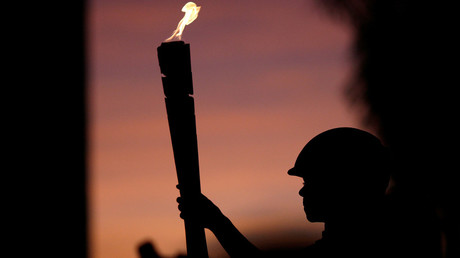 However, the accuracy of bacterial testing is up for debate, with a growing consensus believing that such tests are not suitable to all climates. Many say that bacteria break down quickly in tropical weather and salty marine waters – meaning that low bacterial markers in tropical Rio can be deceptive.
And even if such bacterial tests were entirely accurate, it is worth noting that Copacabana and Ipanema Beaches have even violated Rio's own standards on three separate occasions. Those standards state that beaches are considered unfit if tests turn up more than 2,500 fecal coliforms per 100 milliliters.
Dr. Fernando Spilki, a virologist and coordinator of the molecular microbiology laboratory at Feevale University in southern Brazil, who AP commissioned to conduct the water tests, said the research shows that Brazil has made no real improvement to its waters – despite promises which have spanned decades.
In the city's 2009 Olympic bid document, authorities pledged the Games would "regenerate Rio's magnificent waterways," promising a billion-dollar investment in clean-up programs. Those promises failed to come to fruition.
Rio's centuries-long sewage problem has worsened in recent decades, following a boom which saw the city's metropolitan area nearly double in size since 1970.
But the danger isn't only present in Rio's waterways. Even the sand is potentially hazardous, with beaches at Copacabana and Ipanema revealing high levels of viruses which recent studies have indicated pose a health risk – especially to babies and small children.
The 2016 Olympic Games are set to kick off in Rio on Friday, and will continue until August 21.