60yo cleric arrested after marrying a 6yo girl in Afghanistan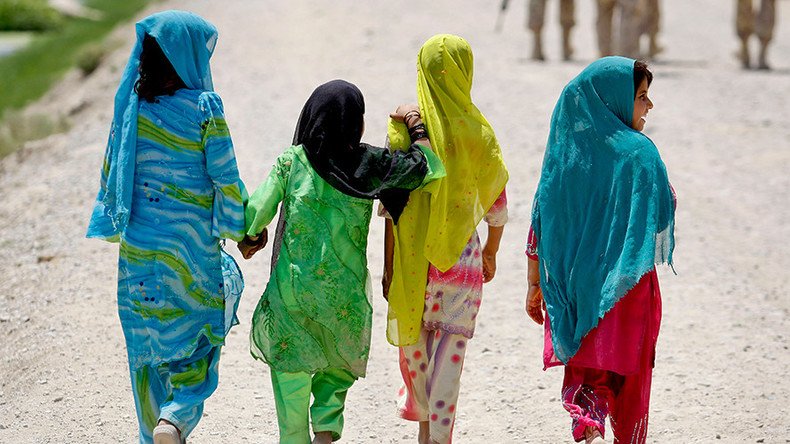 A cleric in his 60s has been arrested in Afghanistan after he married a six-year-old girl. The religious leader says that the child was sent to him as a "gift." However the rescued girl has a different opinion saying: "I am afraid of this man."
The arrest took place in a village in the Ghor province in central Afghanistan. Mohammad Karim claims he married the child as a "religious offering," adding that the parents of the girl were fully aware of their marriage.
"The girl was given to me as a gift and we were married so I could raise her," Karim, who was arrested on Wednesday, told Radio Free Europe. "After the parents gave their daughter to me, they said, 'you can take her wherever you want.'"
Karim claimed that the marriage was performed "during [the holy month of] Ramadan in the presence of 30 to 40 people."
However, the parents tell another story – they say they are in shock, adding that the child was kidnapped from western Herat province.
"This man has said his wedding to this girl was approved by her mother and father," said Mohammad Zeman Azami, the deputy police commander of Ghor.
"We spoke to her parents and they strongly deny they attended the wedding. On the phone, the parents told me their daughter was kidnapped."
The girl's parents have already headed to take her back from a woman's shelter in Ghor where she has been held ever since, government officials told AFP.
"This girl does not speak, but repeats only one thing: 'I am afraid of this man,'" said Masoom Anwari, head of the women affairs department in Ghor.
According to Dr. Nashafarin Shihab, who works at the main hospital in Firuz Koh, the medical examination showed that the girl had endured no physical or psychological harm."
READ MORE: Afghanistan turns blind eye to rising violence against women activists – Amnesty
The governor's spokesman Abdul Hai Khatibi confirmed that the cleric "has been jailed and our investigation is on going."
The Afghan Civil Code states that the legal age of marriage is 16 years for women and 18 years for men. However, the father of the girl may give consent to her marriage if she is as young as 15.
Poor families consider a daughter "as an economic burden who must be married quickly to reduce the financial strain," UNICEF report says, adding that with the on going conflict in the country many parents marry their daughters at young ages to secure their futures.
"Forced and early marriages entrap girls and deprive them of their basic rights," the organization says.
You can share this story on social media: