Austria's far-right candidate leading in first re-run election poll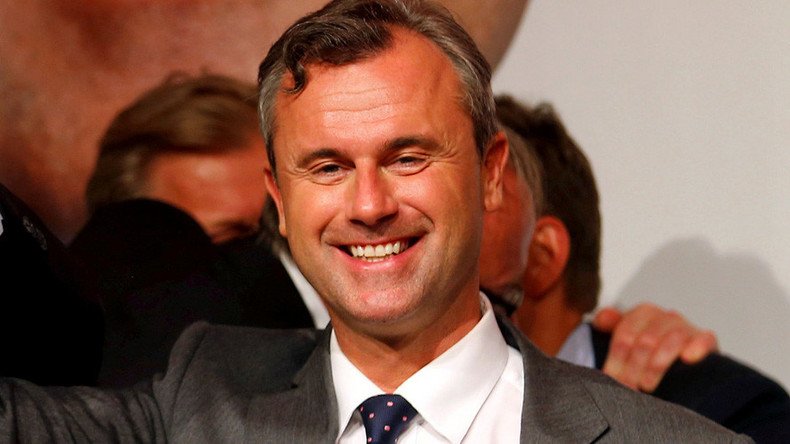 Far-right Austrian Freedom Party (FPO) candidate Norbert Hofer has a four percent lead over his main rival according to early opinion polls, as he looks to win a repeat of the Austrian presidential election, which is due to be held in October.
Hofer received 52 percent of support from respondents, while his opponent, Alexander Van der Bellen, a Green-backed independent, got 48 percent, according to a Gallup poll, commissioned by the Oesterreich newspaper.
Van der Bellen defeated Hofer by a slender margin in the presidential run-off in May, after he had finished in second following the first round.
However, May's election results were declared void in July, after Hofer's party challenged the result of the presidential election won by Van der Bellen by a mere 0.6 percent, with claims of irregularities in the procedure of counting postal ballots.
READ MORE: 'Auxit' vote within year: Far-right Hofer warns Austria could follow in British footsteps
If Hofer wins on October 2, Austria could look to follow in the footsteps of the UK and exit the EU. At the end of June, Hofer warned his country could hold a referendum on EU membership within a year if the bloc insists on political "centralization."
"The founding fathers [of the EU] wanted to ensure closer economic cooperation because states that cooperate economically do not wage war against each other. That worked very well until the political union was founded," Hofer told the local tabloid Oesterreich.
You can share this story on social media: