French PM open to temporary ban on foreign financing of mosques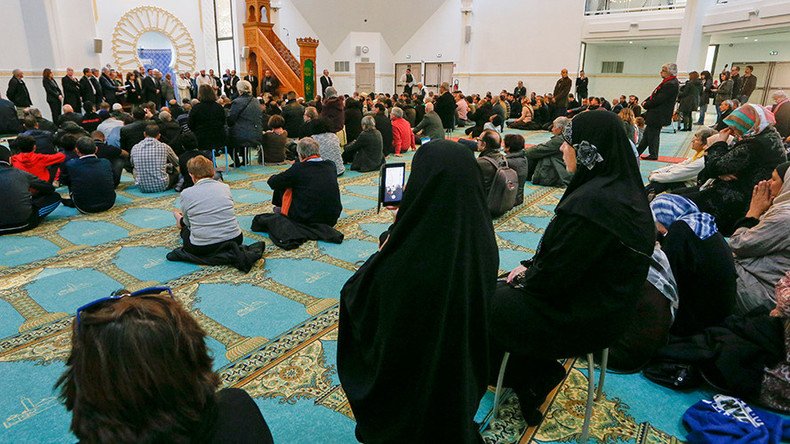 French Prime Minister Manuel Valls says he is considering a temporary ban on the foreign financing of mosques after a series of attacks reportedly perpetrated by Islamic State, including the recent Nice tragedy and the killing of a priest at French church.
Speaking to Le Monde newspaper, Valls said that France needs to re-think its relationship with Islam.
"I believe in particular that the imams should be trained in France and elsewhere. I support that there won't be any foreign financing for the construction of mosques for a period to be determined," Valls said.
The French PM added that he hopes that "millions of Muslims in our country will be loyal to play the democratic game and will stick to our republican values."
"We must be uncompromising with those who defend fundamentalist ideologues and those who, under a fundamentalist discourse, prepare the minds to violence. Salafism has no place in France," he added.
READ MORE: 'World is in state of war': Pope Francis speaks up after brutal murder of French priest
Valls admitted that it was a "failure" that one of the extremists, who killed 85-year-old priest Jacques Hamel on Tuesday, had been released from prison with an electronic tag and was living with his parents under curfew.
Hamel was killed by having his throat slit during a hostage situation at a church in Normandy, northern France. IS claimed responsibility for the attack, which was carried out by two terrorists who were subsequently shot dead by police.
France has been on high alert following a deadly attack in Nice on July 14. At least 84 people were killed when a truck plowed through a crowd during Bastille Day celebrations. Weapons and grenades were found in the vehicle following the rampage. Several days later a news agency linked to Islamic State (IS, formerly ISIS/ISIL) released a statement in which the group claimed responsibility for the deadly attack.
Meanwhile on Friday, the French Council for the Muslim Religion (CFCM) called upon the country's Muslims to attend a church mass to show solidarity with Christians. CFCM dubbed the attack as a "cowardly assassination."
READ MORE: ISIS posts new clip of alleged priest killer threatening Hollande with more attacks on France
The move is "to show our Christian brothers the solidarity and compassion of France's Muslims in the wake of this new tragedy that has struck our country through an attack on a place of worship," the group said.
Professor Bruno Drweski from the National Institute of Languages and Eastern Civilizations says the aim of terrorist groups is to make people feel endangered all over France.
"I think they [terrorists] have different scenarios and methods and they use different methods at different times so the police will never be sure what will happen next. That's part of their psychological warfare. It can be aimed to create a gap between Christians and Muslims - especially between the French Catholic Church and Muslim organizations," he told RT.
You can share this story on social media: