Delayed passenger loses it, batters Frankfurt airport police at check-in desk (VIDEO)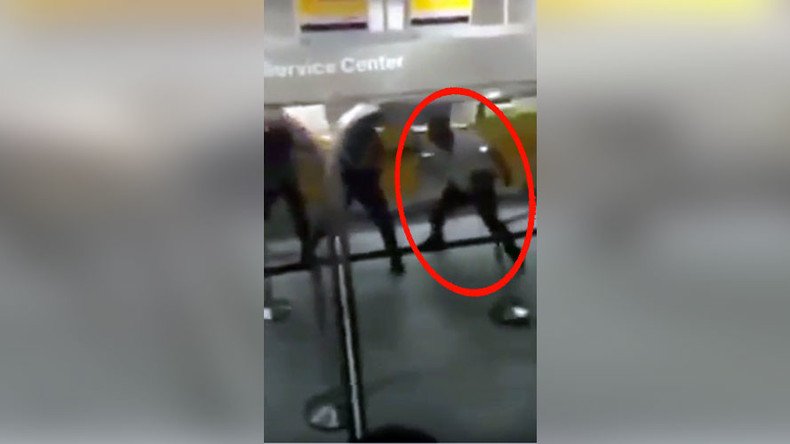 The reality of repressed airport anger revealed itself in an extraordinary barrage in Frankfurt recently, as onlookers cheered.
A furious airline passenger, destination UK, unleashed a ferocious assault at Frankfurt airport police.
Footage uploaded by Polish rapper Schwesta Ewa shows the man unleashing kicks and punches, holding off at least four officers as nearby passengers jeered and whistled.
The artist captioned the clip, saying the attack occurred on Tuesday.
Frankfurt Police have since issued a statement dispelling some mistruths about the assault, which happened in front of a large crowd of onlookers near a Lufthansa check-in desk.
According to police, the altercation actually took place on July 23, after a 38-year-old English passenger became upset over the cancellation of flights due to bad weather.
"Federal Police tried to calm the situation on the spot. Unfortunately, without success – it came abruptly to a physical confrontation…with the passenger," the Facebook statement read.
The violent brawl only came to end after the man laid down on the floor as police and two women believed to be known to the 38-year-old surrounded him.
Security staff in the video were slightly injured and an investigation is ongoing, say police.
Investigators added that the incident was not an attack related to terrorism, and that the man has no terrorist background. Frankfurt Police said "false messages" only spread anxiety and terror.