Turkey issues detention warrant for 42 journalists - reports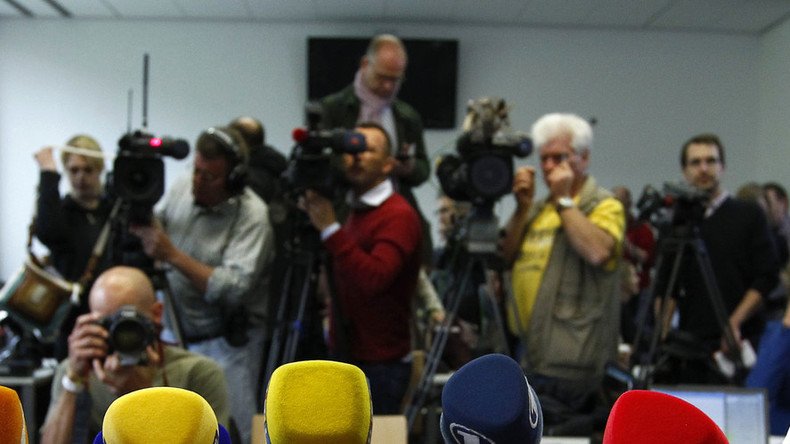 The Turkish government has issued detention warrants for 42 journalists suspected of having links to the failed military coup on July 15, NTV reported Monday. So far the authorities have detained and placed under investigation some 60,000 people.
Follow LIVE UPDATES on Turkey's post-coup crackdown
According to the broadcaster, the list includes renowned national media figures such as commentator and former MP Nazli Ilicak, Reuters reports.
As of Sunday, a total of 13,165 people have been detained in connection to the foiled coup attempt, Turkish President Recep Tayyip Erdogan said. The leader specified that 8,838 of those arrested are soldiers, 2,101 are judges and prosecutors, 1,485 are police officers, 52 are local authorities and 689 are civilians, the Hurriyet daily reported.
A joint indictment of 73 suspects, including US-based preacher Fetullah Gulen, was approved by an Ankara court on Saturday.
The suspects are accused of having links to the Fetullah Terrorist Organization (FETO), alleged to be behind the coup attempt, a Turkish judicial official told Anadolu Agency.
READ MORE: Erdogan shuts down 1,000+ private schools, 1,200+ charities, 15 universities

Turkey's Ministry of National Education announced Saturday that over 1,500 educational institutions with alleged links to Fethullah Gulen will be closed down, among them private schools and dormitories.
Altogether more than 21,000 teachers have been suspended from their duties.
Ankara is also preparing to prosecute national companies associated with Gulen, announced Turkish Minister of Customs and Trade Bulent Tufenkci.
"Companies which sponsor Fetullah Terrorist Organization and provide financial resources to them will be identified individually. Investigation will be opened about them. They will be closed or necessary procedures will be applied on them," Tufenkci said on Sunday.
You can share this story on social media: