'In a nightmare': Grief-stricken father mourns loss of his son at Munich shooting site (VIDEO)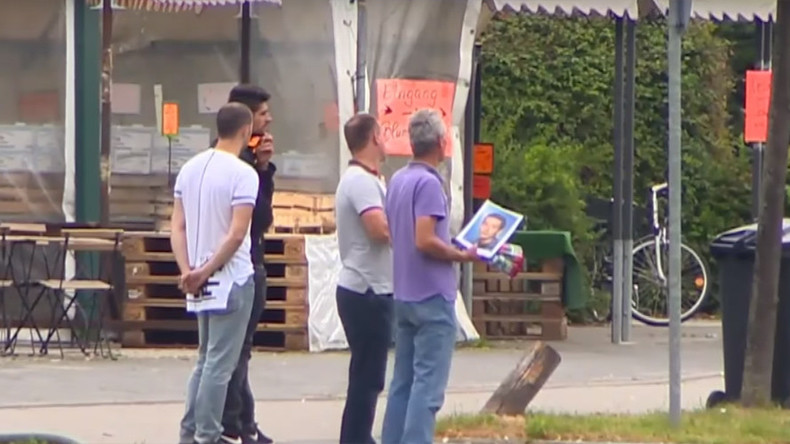 A father who lost his son in Friday's shooting at the Olympia shopping mall in Munich expressed his grief and confusion over the events that took his child's life.
Naim Zabergja, whose son Dijamant was killed, struggled to comprehend the reality that his son had died. "I'm living as if in a nightmare. I still cannot believe what has happened. Everyone, the whole of our family, cannot believe this," he told Ruptly.
Zabergja, who is a police officer, described his son's last moments, as told to him by his friend that was with him when he was shot. "He said that they had bought some drinks and wanted to sit outside and have a drink. The perpetrator was just two meters away from them."
Although Dijamant's friend managed to run away, Dijamant was killed by the gunman.
Dijamant was 21 years old, and seven of the nine victims were teenagers. The gunman, 18-year-old "David S," injured an additional 27 people during his attack.
Daron Hassam, a neighbor of the Zabergjas, was at the scene of the shooting to mourn those who lost their lives, and to question the gross injustice.
"I came here with my family, with my friends, with my children because our thoughts are with the relatives of the victims," he said.
Holding back tears, Hassam said: "Innocent people have died. I ask myself why? Now I ask myself, why? Why did young people die? For what reason? Why did they die?"
Hassam also voiced the fears felt by many in the wake of the mass shooting. "How could I be sure that my three-and-a-half-year-old son would not have been injured there?" he said.
The video then shows Hassam hugging his son tightly as he cries.