7 injured after car plows through crowd, crashes into Erawan Shrine in Bangkok (VIDEO)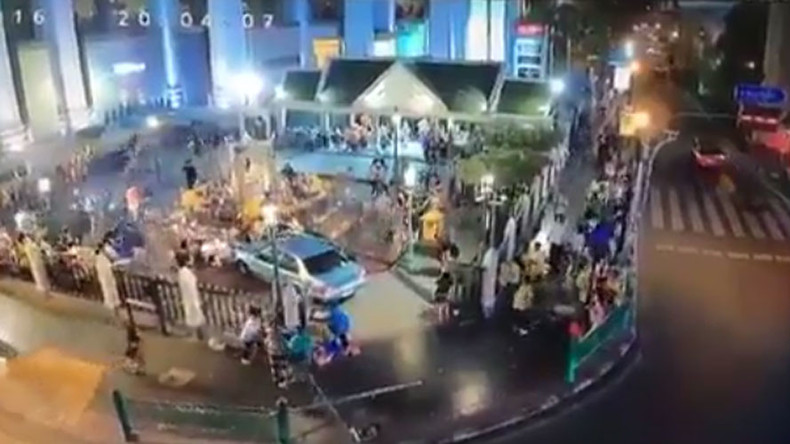 Footage has emerged showing the moment a car drove into Erawan Shrine in Bangkok, injuring seven people.
The video shows a blue Toyota Soluna tearing through the gate and plowing down a crowd of people before crashing into the shrine at around 8:20pm local time on Friday.
The car hit four women and three men who were worshipping at the shrine, The Nation newspaper reported. The seven victims were taken to General Police Hospital, Chulalongkorn Hospital, and Bangkok Christian Hospital.
Tourists from China were among the injured, Khaosod newspaper reported.
A woman in her 40s was found unconscious inside the car. Police said the driver had suffered a seizure.
The driver was accompanied by her daughter, who was in her 20s.
It comes less than one year after the shrine was targeted in a terror attack which killed over 20 people, most of whom were Chinese tourists.