Accomplices spent months helping Nice truck killer prepare attack – French prosecutor
The man responsible for mowing down 84 people in Nice planned the attack in advance, and was aided by a tight-knit team of associates, who helped him sketch out his plan, and acquired weapons for him.
Read more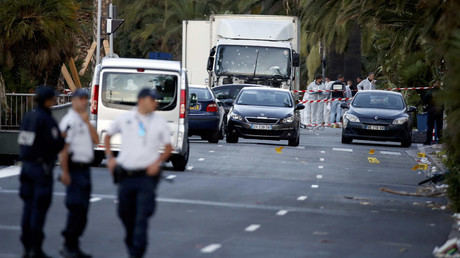 "He seems to have envisaged and developed his criminal plans several months before carrying them out," said Paris prosecutor Francois Molins, speaking in a news briefing. "The investigation since the night of July 14 has kept moving forward and allowed us not only to confirm again the premeditated nature of [killer] Mohamed Lahouaiej-Bouhlel's deadly act, but also to establish that he benefited from support and had accomplices in the preparation and carrying out of his criminal act."
Police have uncovered thousands of calls and messages between Lahouaiej Bouhlel, and five accomplices, after going through his social media accounts, laptop and phone records.
"Put 2,000 tons of metal in the truck, f**k the brakes, and I'll be watching," says one message sent to Lahouaiej Bouhlel in April.
Four men and one woman, aged between 22 and 40. have been arrested. Among the suspects are a Tunisian man (same nationality as the attacker), two French-Tunisians, an Albanian, and a French-Albanian woman.
Read more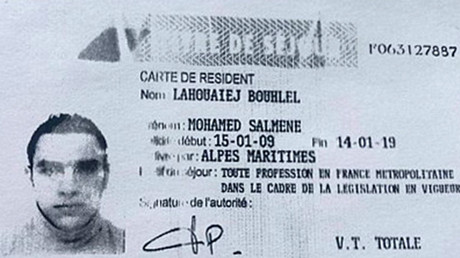 The five will soon appear before a court, to be read their initial charges. Only one of the suspects has a significant crime record, and none were on a terrorist watch list.
Police findings appear to contradict initial claims that the attacker was a "lone wolf" and was "radicalized" quickly.
Lahouaiej Bouhlel's laptop contained detailed photos of last year's Bastille Day fireworks, saved articles about other terrorist attacks, and mentions of the "magical" drug Captagon, a stimulant popular with militants fighting for Islamic State.
There are pro-jihadist messages between the group dating back at least as far back as January 2015, in which one of the suspects writes, "I'm happy they brought the soldiers of Allah to finish the work," following the deadly attack on Charlie Hebdo magazine.
In the past year alone, Lahouaiej Bouhlel, had more than 1,270 conversations from his mobile with one of the men.
The accomplices continued to support Lahouaiej Bouhlel up until the day of the attack.
The Albanian couple allegedly helped 31-year-old Lahouaiej Bouhlel acquire the gun he used to shoot at policemen during his fatal drive.
One of the Tunisian men was photographed inside the leased truck, which was used in the attack, on two separate occasions (three days and one day before it happened). DNA belonging to another was located on one of the seats.
Even as he set off for his massacre, Lahouaiej Bouhlel sent two pre-recorded messages – which Molins described as "odious" – to his accomplices, in one of which the attacker thanked a man for a gun.
One of the men appears to have scouted the fireworks display for Lahouaiej Bouhlel in advance, and another stayed behind after the 2km rampage was over, taking photographs of medics and police wrapping up the dead bodies, and collecting evidence.
Investigators later found drugs, €2,600 ($2865) in cash and 11 mobile phones in the home of one of the suspects.
Molins says the suspects could now face charges of "participating in a terrorist organization with a view to preparing one or more crimes against the public."
George Fenech, a French judge and MP, expressed his outrage that none of the officials in France were penalized for being unable to prevent the Paris, Charlie Hebdo and other terror attacks in the country.
"Nobody was punished, nobody demanded to revise the political course of the state, none of the senior officials have been removed from their positions. I have the impression that the concept of responsibility has disappeared in this country," Fenech, who led a parliamentary inquiry into the November 2015 terror attacks in Paris, told RT.
"I'm not sure if somebody would be punished after the Nice attack," he said, adding that he's glad that the Interior Ministry had at least started an internal investigation.
Fenech demanded an explanation on "how the well-organized Tunisian-Lebanese cell [which plotted the Nice attack] managed to avoid being uncovered by the security agencies, despite the results of the preliminary investigation showing that there was an intensive exchange of data via SMS, phone or email by its members."
"Was there not even a weak signal which could've been intercepted by our special services? This will be the key question when they have to answer to the people and explain what resources the government really has to fight terrorism," he said.