Pokémon Goes 'haram': Top Saudi cleric body bans game for 'promoting gambling & Darwinism'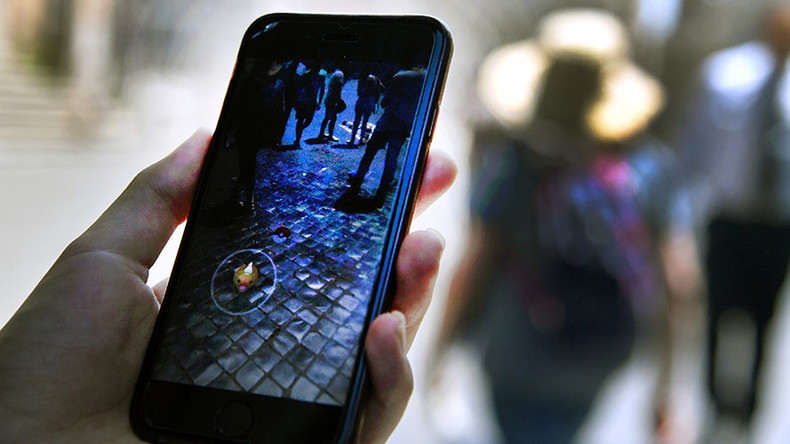 As the world goes crazy over Pokémon Go, the augmented reality game, Saudi Arabia's top religious body has renewed a 2001 ruling banning the Pokémon franchise as un-Islamic, saying it promotes gambling and Darwin's theory of evolution.
The 15-year-old ban on the Pokémon game has been revived, the General Secretariat of the Council of Senior Scholars said on the website of the General Presidency for Scholarly Research and Ifta, Arab News reported on Wednesday.
The old fatwa dealt with the Pokémon card game, however Sheikh Saleh Al-Fozan, a member of the Council of Senior Scholars, said it is no different from today's mobile version of the game.
Both versions encourage gambling prohibited in Islam and adopt the theory of evolution, he said.
"One of the most important things that makes man condemn this game is adopting the theory of evolution developed by Darwin," the fatwa reads. "Astonishingly, the children frequently use the word 'evolution' inside and outside the game."
The game is also blamed for containing various symbols banned in Islam such as six-pointed stars, "associated with Judaism," crosses that come from Christians, angles and triangles used by many "devious" organizations, including Freemasonry and signs of the Shinto religion.
"Furthermore, this game promotes and circulates the symbols of disbelievers and the forbidden images. It is also a form of consuming money unlawfully," the edict concludes.
Pokémon Go users from Saudi Arabia that were quick enough to download the app have been recently warned of potential security and privacy threats by Saudi Arabia's Communications and Information Technology Commission (CITC), Aljazeera reported.
READ MORE: Saudi cleric issues 'catwa' and bans taking selfies with cats
Pokémon Go and similar games that require access to the user's phone cameras and location via GPS pose a significant threat, the commission said.
Egypt's deputy chief of the influential Al-Azhar Islamic institution, Abbas Shuman, condemned the game, calling it a "harmful mania," and an addiction similar to alcoholism, Gulf News reported.
"This game makes people look like drunkards in the streets and on the roads while their eyes are glued to the mobile screens leading them to the location of the imaginary Pokémon in the hope of catching it," Shuman said.
The country issued a fatwa on the game on Saturday.
You can share this story on social media: