Pakistan moves to ban 'honor killings' after murder of social media star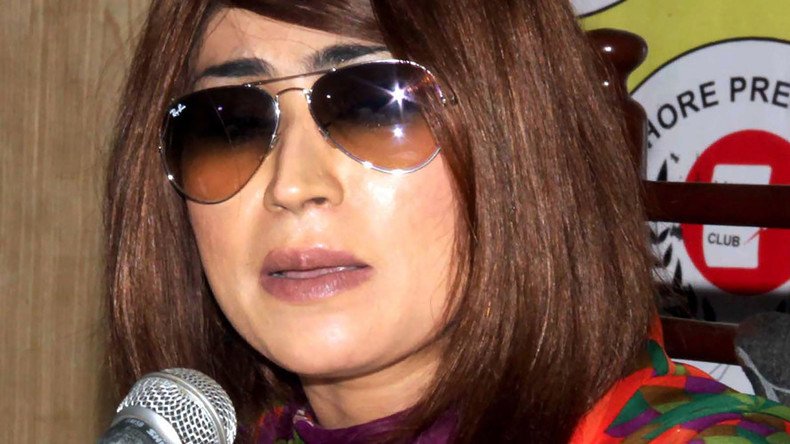 Pakistan's ruling party plans to pass legislation against so-called "honor killings," Prime Minister Nawaz Sharif said following the murder of social media celebrity Qandeel Baloch.
The bill will go before a parliamentary committee on Thursday, Maryam Nawaz Sharif told Reuters.
"We have finalized the draft law in the light of negotiations," she said. "The final draft will be presented to a committee of joint session of parliament on July 21 for consideration and approval."
Maryam said that once the parliamentary committee has approved the bill, it will be presented for a vote in a "couple of weeks" before a joint session of parliament.
If passed into law, the legislation would remove a loophole which currently allows other family members to pardon a killer.
Maryam, who has become an increasingly influential member of her father's ruling party, said the government wants to pass the law unanimously and has been negotiating with religious parties in parliament.
A senior government official also confirmed to Reuters that all major parties are indeed backing the bill and it is likely to be passed by the joint session of parliament.
"The prime minister is taking a personal interest," a second official and close aide to Sharif added. "You will see in the coming days more will be done, big changes will be announced."
The upper house of parliament originally passed the bill in 2014, but it lapsed after the government failed to put it to a vote in the lower house because it was preoccupied with other legislation.
The Wednesday announcement comes after mounting pressure faced by the government to pass a law against murders carried out by those claiming to be defending their family's honor.
It follows the high-profile killing of social media star Qandeel Baloch, whose brother confessed to strangling her. Upon his arrest, he said he had "no regrets" about the murder, which he said he committed over his sister's liberal views and social activity, including a video which showed her sitting on the lap of a prominent Muslim cleric.
Baloch was a social media celebrity with more than 750,000 Facebook subscribers, some 51,000 followers on Instagram, and about 43,000 Twitter followers.
In an extremely rare move, the Pakistani government became a complainant in the case against Baloch's brother, designating it a crime against the state and blocking her family from forgiving him for the killing.
Just one month prior to Baloch's murder, a pregnant Pakistani woman who chose to marry for love rather than take part in an arranged marriage had her throat slit by relatives.
Around 500 women are killed by their own families each year in Pakistan, with relatives committing murder over perceived damage to "honor." Such acts can include women eloping, fraternizing with men, or any other violation against conservative values regarding female modesty.
You can share this story on social media: