Putin on doping scandal: Politics should not interfere with sport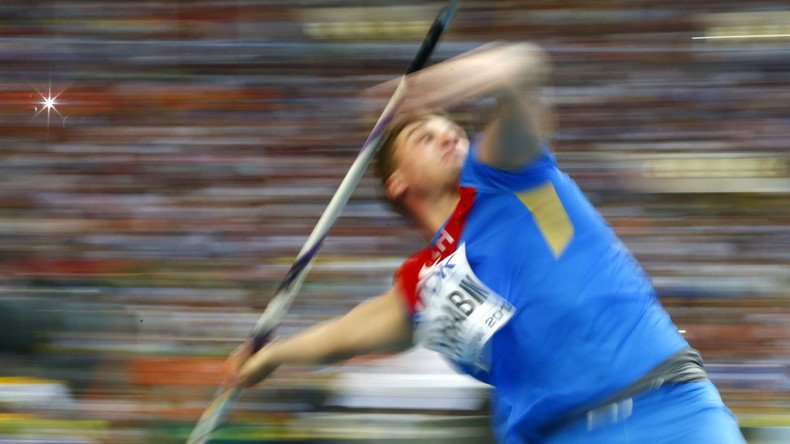 The international community is witnessing "a dangerous recurrence of politics interfering in sport," Russian President Vladimir Putin has said.
In his Monday statement, the president pointed out that the allegations against Russian athletes are based on the testimony of a "single person with a scandalous reputation."
Such meddling aims "to turn sport into an instrument of geopolitical pressure" and "form a negative image of countries and people," Putin's statement published by the Kremlin said.
The Olympic movement, which has united people around the globe for over a century, "may now be on the brink of splitting," the Russian leader warned.
"So-called doping scandals" have been used to get in the way of fair sports, Putin said, adding that efforts are being made to apply sanctions related to the alleged use of forbidden substances even on "clean" athletes.
READ MORE: World champ Isinbayeva & other Russian athletes barred from Olympic Games
Referring to the former head of Moscow's anti-doping laboratory, Grigory Rodchenkov and his scandalous interview with the New York Times, the president said that Rodchenkov's own alleged involvement in doping issues throws his testimonies related to the current affair into question.
A criminal case alleging the violation of anti-doping laws was launched against him in 2012, Putin said, adding that one of Rodchenkov's "close relatives" who worked under his auspices has been found guilty in Russia "for trafficking of anabolic steroids."
Officials mentioned in the Monday-published World Anti-Doping Agency (WADA) report as executives allegedly involved in doping samples' manipulation will be temporarily dismissed until the investigation is concluded, Putin announced. He added that Moscow asked WADA to provide full data so that the matter could be considered by Russian law-enforcement and investigative authorities.
READ MORE: 'Information attack': Russian Sports Minister on ARD claims of his ties to doping scandal
The Russian president compared the current situation with the Olympic games to the 1980s, when "many Western countries, referring to the Soviet troops being sent to Afghanistan, boycotted the Moscow Olympics." In response, four years later, the USSR did not take part in the games in Los Angeles.
"As a result, many Soviet and American athletes and sportsmen and women from other countries involved in the campaign of mutual boycotts have been deprived of an opportunity to write their names in the history of world sports," Putin said, adding that years of hard work and training had gone to waste. People's lives have been broken, he said, going on to name the athletes as "hostages of a political stand-off."
WATCH MORE:
You can share this story on social media: