'We laundered $34mn': US ex-agent Robert Mazur on Pablo Escobar cartel bust (RT INTERVIEW)
Going undercover to bust a famed drug cartel sometimes means taking part in illegal activity – including laundering millions of dollars. Former US agent Robert Mazur spoke to RT about his assignment in the 1980s, which inspired the film 'The Infiltrator.'
Posing as a money-laundering businessman named Bob Musella, Mazur undertook a risky role in an effort to uncover evidence of money laundering by Pablo Escobar's notorious Medellín cartel and its affiliated banks.
However, diving straight into the criminal underworld takes guts – and luckily Mazur had plenty.
Read more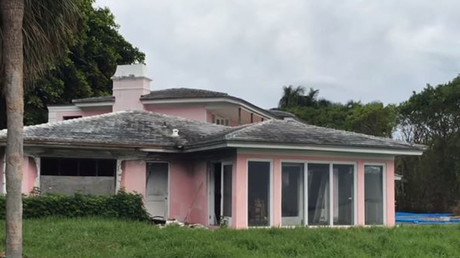 "You are in part, even though you're collecting valuable evidence that is going to be used to prosecute people who deserve to be prosecuted, you're also at the same time facilitating their criminal activity. So what you need to be able to do, is you need to be able to launder the minimum amount of money possible to get the maximum amount of valuable evidence," he told RT in an exclusive interview, while requesting that his face be obscured and his voice altered. Such precautions are mandatory for the former agent, particularly since he learned that the Medellín cartel had dispatched a team to kill him more than two decades ago, according to the Tampa Bay Times.
He went on to state that other operations have laundered much larger amounts of cash, but that Mazur and his team were "totally against that."
"In years past, I know there has been publicity about similar operations that laundered literally hundreds of millions of dollars. We were totally against that," he said.
"It may sound like a lot of money to some people, but we laundered in this case over two years $34 million. But with $34 million we were able to get not only the evidence concerning some of the people involved in commanding control of the Medellín cartel, but also the senior bank officers of the seventh largest privately held bank in the world, a bank that had a presence in 72 countries."
The operation did indeed lead to the biggest prosecution of bankers and money launderers ever to take place – a story so remarkable that Mazur wrote about it in his autobiography. That book has since been transformed into the Hollywood blockbuster 'The Infiltrator,' which opened in US theaters on Wednesday.
Although Mazur has become a household name since publicity began for the much-anticipated film, don't expect to see him on the red carpet anytime soon – he intends to continue keeping a low profile. The former agent attended the premiere of the film, but wasn't identified in the audience.
Mazur appears to be content with his incognito lifestyle, with the Tampa Bay Times stating that he is "fine with letting people think he looks like Bryan Cranston" – the former Breaking Bad star who plays Mazur in the film.
And when asked if he still feels he's in danger, he responded by saying: "You know, I don't talk about that. I don't really feel that it's a public issue."