Swiss commune calls not to rent homes to refugees, fears financial disaster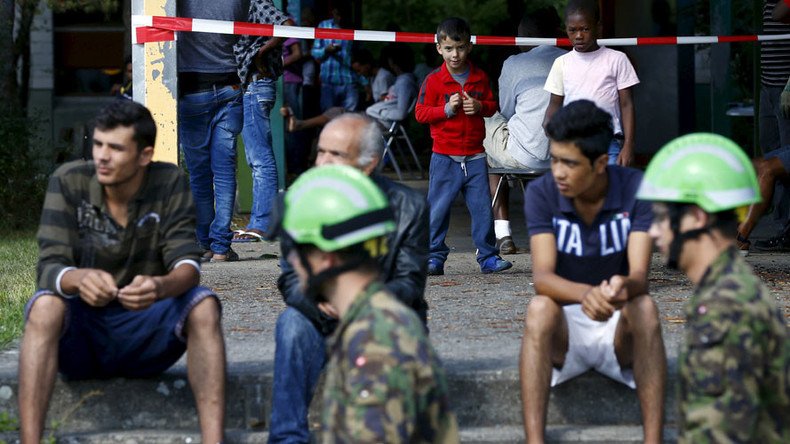 A commune in Switzerland's north has advised its residents not to rent properties to asylum seekers as the authorities fear those would settle forever while the place cannot afford limitless social welfare benefits.
The move was proposed by the council of Rekingen in the canton of Aargau, according to the local Aargauer Zeitung newspaper. The town has currently some 1,000 residents, plus 143 asylum seekers.
The authorities particularly worry that if asylum seekers who have a B Residency Permit stay in the commune, they will receive social welfare benefits and would depend on them.
"The humanitarian idea behind renting an apartment to them is commendable," the notice in the official community newsletter said. "These people depend on financial aid. Once the municipality is liable, it could mean financial ruin for the community of Rekingen."
For this reason, the town authorities said they are asking property owners "to refrain from making rental agreements with asylum seekers who are granted a B Permit".
Switzerland defines a refugee with B Permit as a 'recognized refugee'.
"Recognized refugees receive a one-year, renewable, B permit. For those who manage to successfully integrate in Switzerland, it is possible to apply for the C permit earlier, i.e. after 5 years of legal residence," the legislation says.
The law states that the refugees may continue to reside in the canton and may "freely choose where in that canton they wish to live." The canton then supports them financially upon arrival. In Rekingen, homes have been found by five asylum seekers.
A local refugee association has criticized the council's move, saying that refugees should be helped, not feared.
"The fact is that these mostly young men were recognized by Switzerland as refugees and will stay here in all likelihood the rest of their lives," Patrizia Bertschi, president of the Aargau Asylum Network Association, said.
"So we need to support them to find the right path to financial independence."
However, a municipal councilor responsible for asylum, Roman Knöpfel, said that Rekingen faces a shortage of jobs and it would not be "terribly attractive or lucrative" for asylum seekers to remain there long.
You can share this story on social media: