Over 2,000 men assaulted German women on NYE, police identified 120 - leaked police report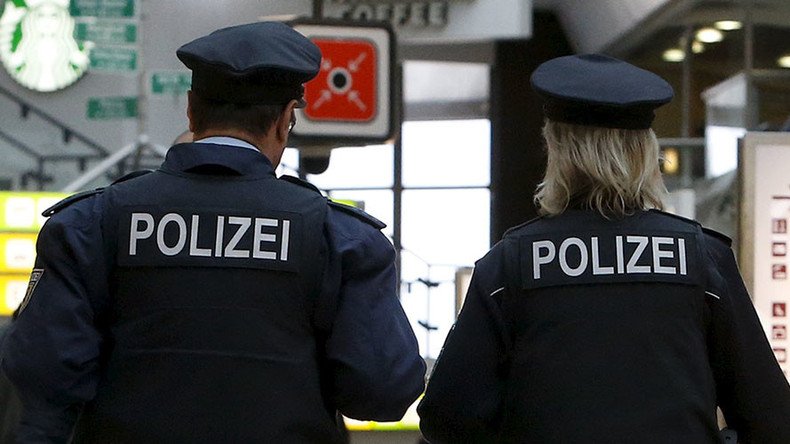 At least 2,000 men sexually harassed women on New Year's Eve across Germany, but it will be impossible to track them all down, police said, adding that the attacks have been linked to mass migration.
Police said there were cases involving over 1,200 women, adding that apart from Cologne, sexual harassment was reported in Hamburg, Düsseldorf, Stuttgart and other cities across Germany.
The report from the Federal Office of Criminal Investigations (BKA) was seen by Germany's Sueddeutsche Zeitung newspaper and broadcasters NDR and WDR.
According to the report, at least 642 crimes of a purely sexual nature were reported in Germany. Plus, police registered 239 other "combined crimes" that involved both sexual assault and theft.
Of the 2,000 alleged attackers, only 120 have been identified so far, according to police reports. Many of the attacks were carried out in large groups.
"We need to assume that many of the perpetrators will not be investigated," BKA President Holger Münch said, as cited by the paper.
According to police estimates, most of the identified offenders came from North Africa and over a half of the attackers had spent less than a year in Germany.
"In this respect, there is a connection between the occurrence of the phenomenon and the strong levels of immigration in 2015," Münch said, adding that there was no evidence the attacks had been somehow organized.
Cologne was the city where the majority of women were sexually abused - some 650, followed by Hamburg where over 400 women suffered, a police report said.
READ MORE: Cologne judge drops sexual assault charge in first trial over NYE harassment case
Since January 2016, the scandal of asylum seekers reportedly sexually harassing local women has been gathering momentum. Many of the victims, apart from being sexually harassed, said they were robbed.
In April, the latest report by the local branch of the German Interior Ministry said that almost all the suspects involved in the Cologne New Year attacks were from outside Germany, and two-thirds of them came from Morocco or Algeria.
READ MORE: 'No means no:' Germany toughens sex crime laws in light of Cologne attacks
In June, two men were found guilty of sexual assault on New Year's Eve in Cologne and were given probationary sentences. The court said it was evident that one man, named as Hussein A., kissed a young woman against her will. Another man, an Algerian national, was a part of a group that sexually harassed women.
German media reported that two more men were found guilty of sexual assault charges in Düsseldorf and Nürtingen.
An overwhelming 1.1 million asylum seekers came to the country in 2015, and Germans are concerned about the future: 81 percent of the country's citizens say the migrant crisis is "out of control" under Chancellor Angela Merkel's authority, according to a February poll.
You can share this story on social media: