New Israeli bill carries jail term for dissuading Christians from joining IDF – report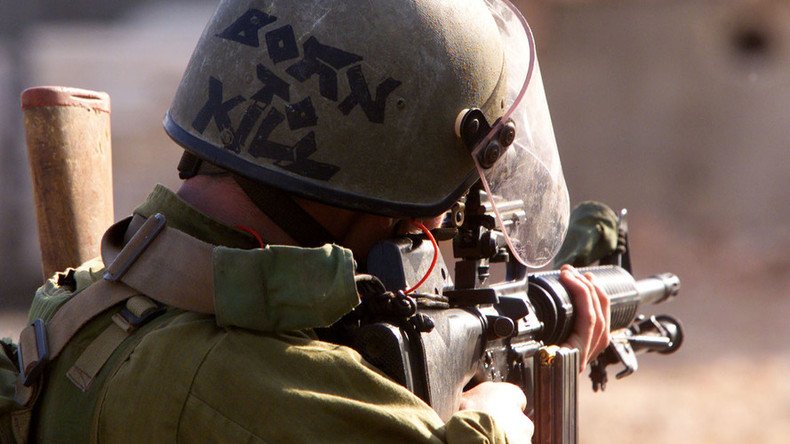 A Knesset committee has approved a bill prescribing jail terms to anyone who discourages Christians – including Christian Arabs – from volunteering for military service or advocates desertion. Activists say the bill violates Arab citizens' "freedom of expression."
The bill was given the go-ahead by the Constitution, Law and Justice Committee last week, according to Haaretz. Arab members of the Israeli Knesset had criticized the initiative arguing this would violate freedom of expression. It comes amid the ongoing debate in Arab communities on whether Christians should in fact volunteer for military service.
"Everyone has the right to express their opinion, especially in view of the disagreement in the Christian community on joining the army," Osama Saadia, an Israeli Arab lawyer and politician, member of Knesset from The Joint List, told Haaretz on Sunday.
"The fact that they held the discussion despite the agreement not to do so is suspicious and inapropriate," he added.
The Joint List of Arab parties had allegedly been promised the bill would not be discussed during the Id al-Fitr (end of Ramadan) holiday. However, the panel reportedly debated it and voted for second and third readings while the Arab MKs were all absent.
"On a day when many important debates were canceled because of Id al-Fitr [holiday] the Constitution, Law and Justice Committee held a meeting with Jewish MKs only and unanimously approved a bill that seriously violates Arab citizens' freedom of expression," Nirit Moskovich of the Social Guard NGO told the newspaper.
The current law mandates from three to 15 years in prison to anyone who persuades an individual to desert during compulsory military service, as well as anyone aiding a deserter. Some Justice Ministry officials, present at the meeting, argued there was no need for a new bill, since the current legislation regarding conscripts could be applied to volunteers just as well.
Shadi Halul, a fierce supporter of Christian Arabs doing military service, said current legislation wasn't sufficient to prevent threats on Christians, however.
"The Arab MKs write letters and incite [Christians] against joining the army," the Haaretz quoted him as saying. "We need this bill to protect the soldiers."
In March, the Knesset approved a bill expanding the punishment for incitement against volunteering in the security forces, making the penalty equal to that of someone who incites or lobbies against doing mandatory IDF service, five years in prison, according to the Jerusalem Post.
Yoav Kisch from the ruling Likud party, who proposed the legislation, said it was meant to fight incitement against Christian IDF soldiers, who are not required to enlist, and unite people.
Father Gabriel Nadaf, one of the founders of the Forum for recruiting Christians in the IDF, highligted the fact that Christian recruits are not equal to others by law for as long as incitement against them remains unpunishable.
"Since I started my activism and founded the Israel Christian Recruitment Forum, which raised the number of Christians enlisting in the army and national service, incitement against candidates for enlistment, soldiers, their families and me has not stopped and in some cases has ended in physical violence," the Jerusalem Post quoted Nadaf as saying.
You can share this story on social media: