US accuses Israel of using 'excessive force' against Palestinians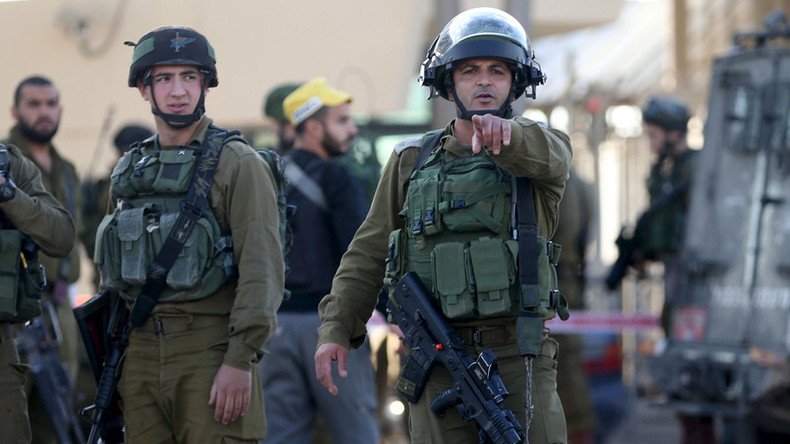 The US State Department has accused Israel of using "excessive force" against Palestinians, adding that the Israeli Army killed Palestinians even when they did not pose extreme danger. The statements were made in a newly released annual report.
"There were numerous reports of the ISF (Israel security forces) killing Palestinians during riots, demonstrations, at checkpoints, and during routine operations; in some cases they did not pose a threat to life," the report states.
It goes on to say that while 149 Palestinians were killed by Israeli security forces in 2015, only 77 of those deaths occurred in the course of attacking Israelis.
Those numbers clash with Israeli government figures, which state that some two-thirds of Palestinians killed during a wave of violence in October were in the midst of attempting or carrying out attacks, and that the rest died in clashes with security forces.
The report went on to state that the biggest human rights violations in Israel were terror attacks against civilians, as well as "institutional and societal discrimination" against Arabs, Israelis of Ethiopian extraction, women, non-Orthodox Jews, and migrants.
The document was also critical of Israeli legislation forcing foreign government-funded NGOs to take certain measures, which some say would target groups critical of the government.
The findings come after Secretary of State John Kerry was asked by Vermont Senator Patrick Leahy and nine other lawmakers in February to probe claims of "gross violations of human rights" by Israel and Egypt. They cited examples of alleged extrajudicial killings by both countries.
In the case of Israel, Leahy and the other lawmakers cited claims by Amnesty International and other human rights groups relating to the deaths of Fadi Aloun, Sa'ad al-Atrash, Hadeel Hashlamoun and Mutaw Awisat. Tel Aviv maintains all four were killed while attacking Israelis, though the claims are disputed.
The request from Leahy and the other signatories, reported in March, prompted an angry response from Israeli Prime Minister Benjamin Netanyahu.
"The IDF and the Israel Police do not engage in executions. Israel's soldiers and police officers defend themselves and innocent civilians with the highest moral standards against bloodthirsty terrorists who come to murder them," Netanyahu said in a statement at the time.
"Where is the concern for the human rights of the many Israelis who've been murdered and maimed by these savage terrorists? This letter should have been addressed instead to those who incite youngsters to commit cruel acts of terrorism," he added.
The State Department's report also slammed the Palestinian Authority (PA) and Hamas – along with Israeli forces – for "arbitrary arrest and associated torture and abuse, often with impunity." It also singled out the PA for failing to "condemn incidents of anti-Semitic expression and embracing as 'martyrs' individuals who died while carrying out attacks on Israeli civilians."
It accused Hamas of human rights abuses in the Gaza Strip, including "security forces killing, torturing, arbitrarily detaining, and harassing opponents, including Fatah members, and other Palestinians with impunity."
"Terrorist organizations and militant factions in the Gaza Strip launched rocket and mortar attacks against civilian targets in Israel, and they did so at or near civilian locations in Gaza," it added.
It went on to condemn abuses by Islamic State (IS, formerly ISIS/ISIL), Boko Haram, al-Shabab, and the Taliban in Syria, Iraq, Afghanistan, and several African nations.
North Korea, China, Cuba, Sudan and Iran, Russia, Rwanda, Congo, Venezuela, Azerbaijan, Uganda, Egypt, and Vietnam were also alleged to have taken repressive steps. Turkey was accused of using anti-terror laws and a law against insulting the president in order to stifle political discourse and investigative journalism.
Speaking of the human rights situation across the globe, Kerry said on Wednesday that "in every part of the world, we see an accelerating trend by both state and non-state actors to close the space for civil society, to stifle media and internet freedom, to marginalize opposition voices, and, in the most extreme cases, to kill people or drive them from their homes."
You can share this story on social media: