Indian state imposes 'fat tax' on burgers, pizza, other fast food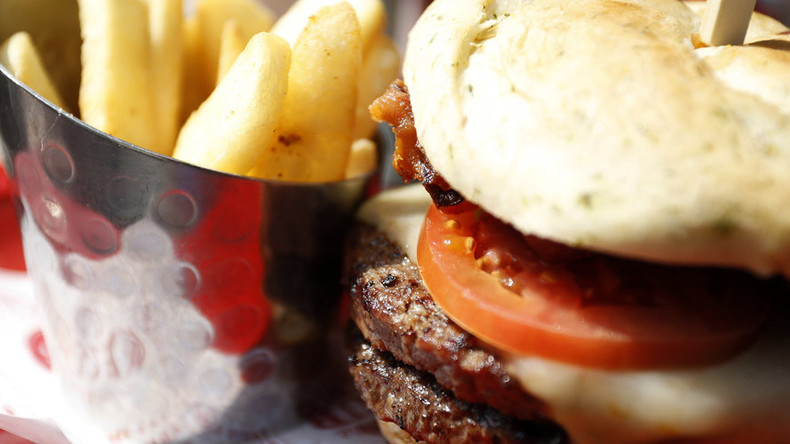 The Indian state of Kerala has introduced a tax on junk food in an attempt to tackle obesity and earn money, with the move expected to hit the customer base of international fast food chains like McDonald's, KFC and Pizza Hut.
The Minister of Finance in Kerala's newly-elected leftist government, T.M. Thomas Issac, proposed that the tax of 14.5 percent be levied on burgers, pizzas, sandwiches, tacos, donuts and other junk food.
The need for the so-called 'fat tax' is explained by the fact the state currently has the second-highest obesity rate for children in India.
All traditional healthy food are going out of fashion & fast food are becoming popular,we want to discourage this: Kerala FM on #FatTax

— ANI (@ANI_news) 8 июля 2016 г.
Besides health issues, Kerala authorities are also looking to earn over 100 million rupees ($1.4 million) as a result of the levy.
According to India's NewsX channel, the population of Kerala has welcomed the government's initiative, expressing hope that "this step… will definitely be significant in countering the increasing health problems and also the funds generated could be utilized for something better."
Earlier this year, the Indian state of Bihar imposed its own 13.5 percent tax on candy, salted peanuts and other snacks.
Previously, a 'fat tax,' targeting products containing more than 2.3 percent saturated fat, such as oil, butter, cheese, pizza, was unsuccessfully tried out by Denmark.
It was scrapped after a year, in 2012, when the authorities realized that the population's eating habits remained unchanged as the people simply started shopping in neighboring countries.
Recently, Mexico introduced a 10 percent levy on sugary soft drinks, while the same soda tax is set to be introduced in the UK in 2018.
In February, there were reports that the Russian government also is thinking of adding palm oil, soda and potato chips to the list of excisable goods to make the people eat more healthily.
READ MORE: Russia considering tax on junk food
The idea of the 'fat tax' first voiced during World War II when American psychologist, A.J Carlson proposed the imposing of a fee on each pound of excessive weight to both tackle obesity and make food more available for the troops.