Ankara could let Russia use its Incirlik airbase to fight ISIS – Turkish FM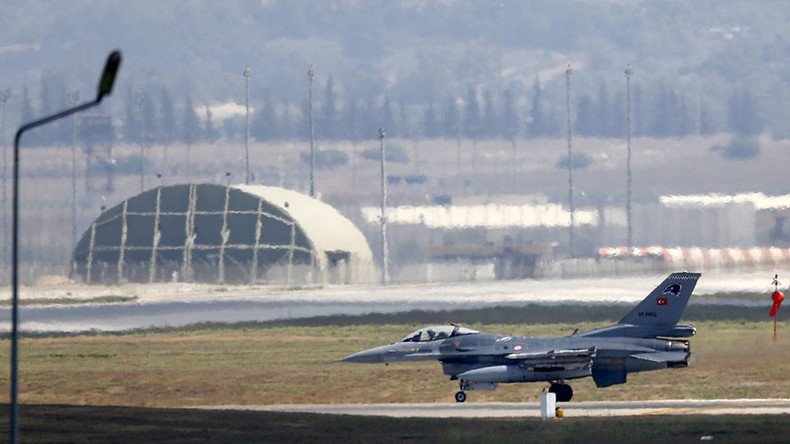 The statement came from Turkish Foreign Minister Mevlut Cavusoglu during his interview with TRT channel.
The top diplomat has acknowledged that Moscow might be given the green light to use Turkey's Incirlik airbase to engage Islamic State targets in Syria. As of now, Russian aircraft make their sorties from Khmeimim airbase in Syria's Latakia province.
READ MORE: Russia, Turkey back at negotiating table after 7-month crisis over downed jet

"We will cooperate with everybody who is fighting Islamic State (ISIS/ISIL)," Cavusoglu said, pointing out that "Ankara has opened the Incirlik airbase to all those wishing to join the active fight."
"Why not cooperate with Russia in the same manner? Turkey is ready for such cooperation. Terrorism is our common enemy. Joint efforts are important to avoid negative incidents [among sides fighting ISIS]," the minister said.
The Icirlik airbase is currently being used by the US, German, British, Qatar and Saudi air forces.
Turkey's FM met with his Russian counterpart in the city of Sochi in southern Russia on July 1. The talks put an end to more than six months of political discord, during which Russia imposed a ban on importing Turkish produce and travel restrictions as well.
The sides agreed that normalizing relations between Russia and Turkey would start through establishing closer diplomatic contacts.
READ MORE: Espionage fears: 'Fake documents' of 10 employees puts Turkish air base on alert

Russian-Turkish relations suffered a huge blow on November 24, 2015, when the Turkish Air Force shot down a Russian Su-24 bomber taking part in an anti-terrorist mission in Syria.
The aircraft crashed in a rebel-controlled area in Syria near the Turkish border. The pilots ejected, but one was killed while parachuting to the ground by machine gun fire from militants below.
Ankara said that it brought down the Russian bomber because it had violated Turkish airspace, but Turkey never provided any proof of this.
Following the incident, Russian President Vladimir Putin described the move as a "stab in the back."
You can share this story on social media: