Espionage fears: 'Fake documents' of 10 employees puts Turkish air base on alert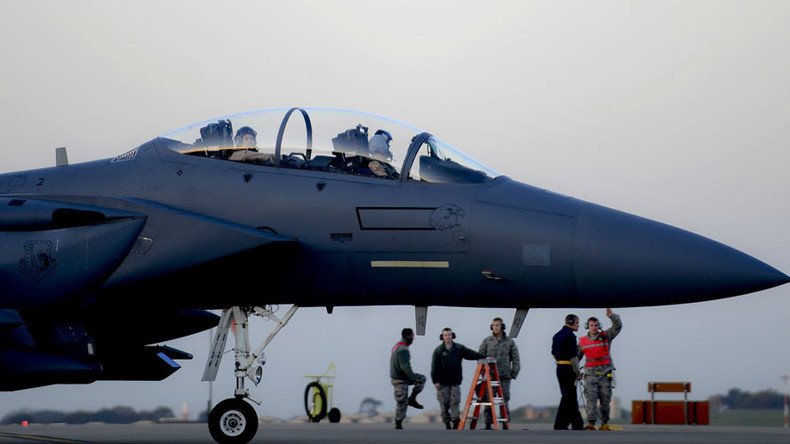 Anti-Islamic State coalition aircraft at the Turkish air base in Incirlik, Adana, may have been serviced by technicians with fake qualifications, local media report. The revelations have sparked suspicions of espionage at the restricted access facility.
Some 10 Turkish technicians employed with the US Air Force at Incirlik Air Base are suspected of having presented fake diplomas to obtain a job there, reports Gazete Vatan.
Suspicions were reportedly aroused when a maintenance contractor was tipped off that one of the technicians was using a forged high school diploma.
The person, identified only as Y.Y., was questioned by the air base authorities. The suspect confessed he had obtained a fake diploma, but said it was only to receive a job at the facility and had nothing to do with covert activity.
The incident raised suspicion among the Turkish authorities, which launched a further investigation into the transgression.
It was found out that some 10 people employed at the base graduated from the same high school in the western Turkish city of Manisa, as did Y.Y. That led to suspicions that all of the diplomas could be fake.
The authorities are now verifying the authenticity of the employees' papers, Vatan reports. A preliminary probe did not indicate they had sought access to the base's computer network or restricted areas.
Incirlik Air Base is located in southern Turkey, east of Adana, close to the Mediterranean coast and the border with Syria. Ankara allowed members of the US-led, anti-terrorist coalition – among them Germany and Saudi Arabia – to use the airfield for the Syrian campaign against Islamic State (IS, formerly ISIS/ISIL) on the condition that it would not be used to support America's Kurdish allies, whom the Turks see as a threat.
You can share this story on social media: