At least 12 killed in suicide attack on Abu Ghraib mosque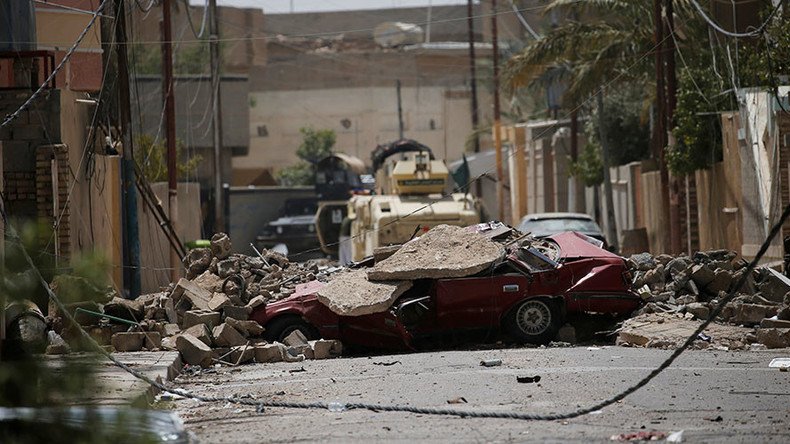 A suicide attack west of the Iraqi capital, Baghdad, killed at least 12 people and injured another 32, media quoted Iraqi officials as saying. An attacker wearing a suicide vest targeted a Sunni mosque.
The bomber hit a mosque in Abu Ghraib, which is located around 25 km (15 miles) west of Baghdad, according to police officers and medics.
Reuters reported 12 dead and 32 injured on Monday night, while AP said that 14 people were killed, while 32 others were wounded. The mosque was located in a predominantly Sunni area.
READ MORE: Fallujah 'fully liberated, battle over' - commander of anti-ISIS op in Iraq
No terrorist group took responsibility immediately following the attack. However, AP reported that the attack did not seem to be that of Islamic State (IS, previously ISIL/ISIS) since it did not target "Shiite civilians and security infrastructure."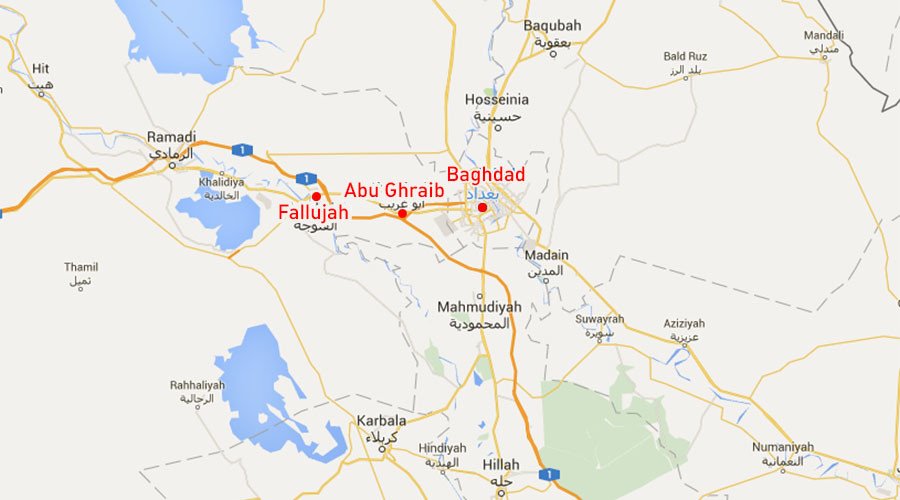 The suicide bomber reportedly approached as worshipers were gathering for prayers after breaking their fast during the holy month of Ramadan. Terrorist organizations have been issuing calls for more attacks during the holy month.
The suicide bombing comes after Iraqi forces declared Fallujah, which is located further west from Baghdad, fully liberated from IS. The city was known as an IS stronghold.
Iraq's forces continued to pursue IS fighters escaping Fallujah on Monday, following them to farmland west of the city.
Their goal was to deter any possible counterattack after IS retreat. Around 150 extremists are believed to be hiding out along the southern bank of the Euphrates River, Reuters quoted an army officer as saying.
Colonel Ahmed al-Saidi told Reuters that militants "have two options: either they surrender or they get killed. We want to prevent them catching their breath and attacking our forces with car bombs."
Iraqi troops received support from US-led coalition air strikes during the offensive on Fallujah. In fact, US-led coalition launched over 100 air strikes on Fallujah since the operation began, according to Captain Jeff Davis.
READ MORE: Over 30 killed, dozens injured as car bomb blasts rock Baghdad (PHOTOS, VIDEO)
IS has been using Fallujah as a major location to produce handmade explosive devices and car bombs.
Following Iraq's offensive on Fallujah, the forces will focus on launching an operation against IS-controlled Mosul, the country's second-largest city.
You can share this story on social media: