Alcohol banned at Euro 2016 fan zones, 'sensitive' areas after fan clashes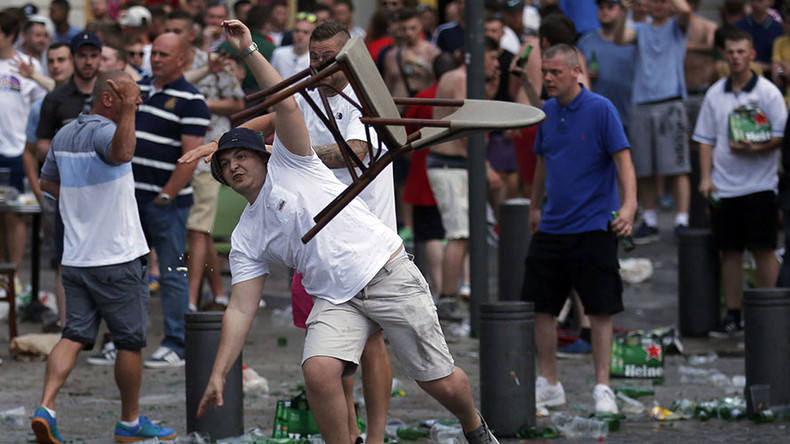 Three day of violent clashes between fans have prompted France to ban alcohol at Euro 2016 fan zones and other 'sensitive areas,' Bernard Cazeneuve, the country's interior minister, said.
"I have asked for all necessary measures to be taken to prohibit the sale, consumption and transport of alcoholic drinks in sensitive areas on match days and the day before, and on days when fan zones are open," Cazeneuve told the journalists.
The ban on sales of alcohol imposed by French authorities will include in public areas, shops and off-licenses.
A high-ranking local official also said that bars and cafes can be prevented from serving drinks on their terraces in containers that could be used as projectiles.
More than 30 people were injured ahead of the England vs. Russia (1-1) match in Marseille on Saturday as fans of the two teams, many of whom were intoxicated, clashed.
"The events which took place in Marseille yesterday evening are unacceptable. Unacceptable for the authorities, unacceptable for society, unacceptable for football lovers," stressed.
There was also violence in Nice where Polish and Northern Irish fans were reportedly attacked by the locals ahead of their teams' encounter on Saturday.
READ MORE: Euro 2016 chaos spreads to Nice ahead of Poland-Northern Ireland match (VIDEO)
Supporters of Germany and Ukraine also clashed before the game in Lille.