'Trend is very clear': Austrian refugee centers targeted 13 times in 1st quarter of 2016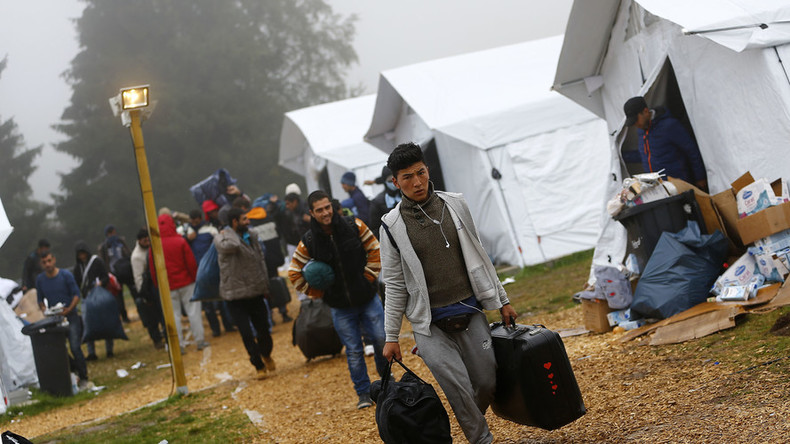 Thirteen attacks were recorded on Austrian refugee centers in just the first three months of 2016, the Interior Ministry said, noting a deplorable trend as "only" a total of 25 of such incidents occurred in the whole of last year.
"The trend is very clear," Interior Ministry spokesperson Karl-Heinz Grundböck said, local media reported. Explaining the trend, he said that the numbers should not come as a "great surprise" given the heated debate within Austria's population regarding the migrant policy.
One of the first incidents occurred in January when an unknown man reportedly opened fire with an air rifle at an asylum accommodation center in the city of Klagenfurt.
Read more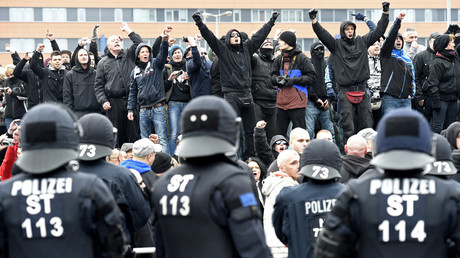 In the beginning of February, a blast was reported in the district of Bregenz after firecrackers were set off in front of a guest house hosting 80 refugees.
"This trend apparently continued into the first quarter," Grundböck said, adding that there is "no justification and zero tolerance" to criminal actions.
The Interior Ministry's report comes just a few days after a brand new refugee center in Altenfelden, Northern Austria, owned by Red Cross, was burned down in what police said was an arson attack.
"It was a shock for us," Red Cross spokesman Stefan Neubauer said, adding that the building was due to open in two weeks to host 48 people. "It was an act of vandalism with which we have not been confronted yet."
Austria's Interior Ministry condemned the attack, saying "there can be no tolerance for extremist criminal acts."
"Violence against those seeking protection is not the solution and is a breeding ground for radicalization."
READ MORE: 'Institutional racism' to blame for hate crime spike in Germany – Amnesty
Similar incidents have also taken place in Germany. Just a few days ago a massive blaze swept through a refugee center in Dusseldorf housing some 282 people. Police believe it was arson, sparked by an internal conflict over Ramadan meals.
Last month Austria domestic intelligence service BVT released a report noting a sharp rise in far-right extremism. While there were 750 "extremist acts" reported in 2014, the year after that witnessed 1,150 of such cases.
READ MORE: Ramadan row sparked Dusseldorf migrant center blaze - German prosecutor (VIDEO)

"If we look at these hate crimes more closely, we see ... (they seek) to create tensions and cause splits in civil society," said Martin Weiss, head of the BVT department for information gathering and investigations.