Turkey's Erdogan lifts lawmakers' immunity, paves way for prosecutions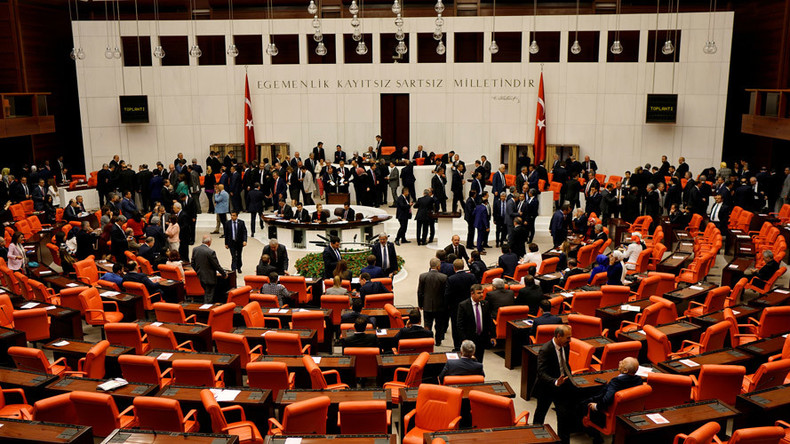 Lawmakers in Turkey could now be subject to prosecution after a bill allowing criminal charges to be brought against legislators was signed by President Recep Tayyip Erdogan.
Earlier in May, the Turkish parliament approved the lifting of lawmakers' legal immunity in a secret ballot, allowing the bill to go directly to implementation, avoiding a referendum.
Read more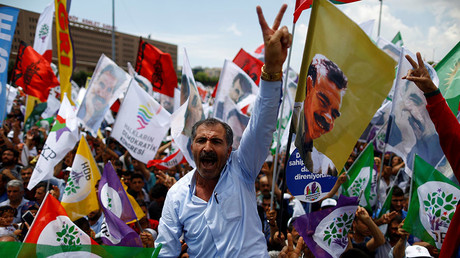 The new law which comes amid allegations of freedom of speech violations in Turkey, is apparently aimed at Turkish lawmakers who might be supportive of the Kurds and the Kurdistan Workers' Party (PKK), considered to be a terrorist organization by Erdogan's government.
Members of Turkey's opposition, the anti-nationalist People's Democratic Party (HDP) might be among the new bill's targets.
"My people do not want legislators who back a separatist terror organization [the PKK] to sit in parliament," Erdogan said at the time of the parliamentary vote, calling the decision to move forward with the bill "historic."
Ankara's decision to strip MPs of legal immunity has raised concerns among the international community and the country's partners within the EU bloc. The EU's High Representative for Foreign Affairs and Vice-President of the European Commission, Federica Mogherini, has criticized the move, while a German government spokesman has said "the situation will certainly be raised by the chancellor" during her meeting with the Turkish president. The US State Department said the law will have a "chilling effect" on democratic freedoms in Turkey.
READ MORE: Merkel to confront Erdogan over Turkish democracy concerns after MPs stripped of immunity
Read more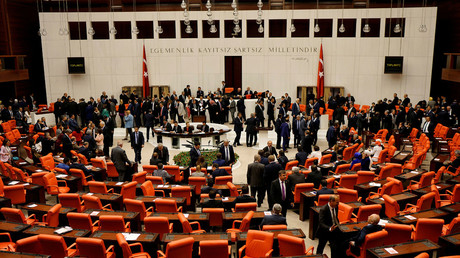 Even though Turkish lawmakers had immunity before the newly-introduced measure, the authorities could still file "dossiers" against them, to be used in possible legal action after their departure from parliament. The vast majority (50 out of 59) of current HDP members in the parliament have had such "dossiers," according to Hurriyet Daily.
READ MORE: Turkey's Erdogan files $32k lawsuit against opposition leader who called him a 'dictator'
HDP organized a rally to protest the introduction of the new bill last Sunday. More than a thousand people took to the streets of Istanbul.
"There is already too much violence in the country. Blocking the parliament and ousting the HDP may get things out of hand," the pro-Kurdish party co-leader Selahattin Demirtas previously told Hurriyet.
Turkish security forces have been involved in a large-scale military operation in the country's southeast, populated primarily by Kurds. Some 7,600 PKK militants have been killed since July last year, the state leader announced on Tuesday. He added, "we will continue our operations with determination."