ISIS trains 'scores' of suicide bombers for global chemical weapons attacks – report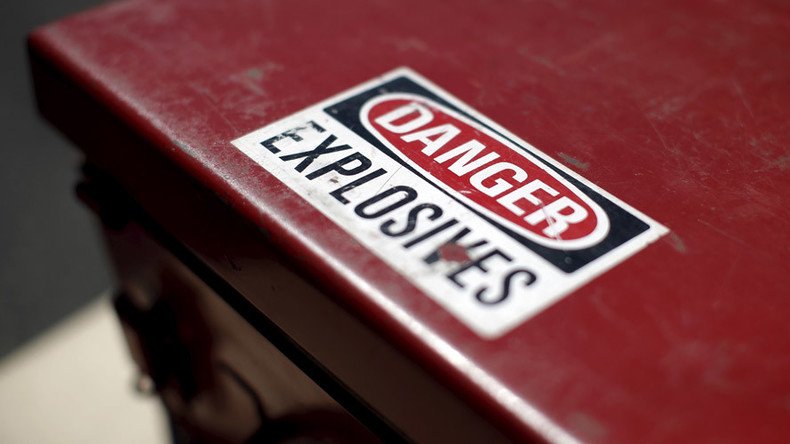 Islamic State could carry out chemical weapons attacks in any part of the world, a Kurdish military source has said, as cited by Iranian media. Various international organizations have previously warned of the possibility of such terror acts.
A large number of Islamic State (IS, formerly ISIS/ISIL) militants have already been trained for suicide attacks with chemical bombs, Iranian FARS News Agency (FNA) reported a general within the Kurdish People's Protection Units (YPG) as saying.
READ MORE: ISIS wants to launch chemical or nuclear attacks – EU/NATO security chiefs
"ISIL has equipped its terrorists with chemical bombs to use them in a suicide attack in Iraq, Syria or any other country," General Akram Mohammad Abdulrahman said. Claiming that "scores of youngsters" have been instructed to be part of such attacks, he added that "both explosive and chemical material" might be "simultaneously" used by the terrorists.
It's not the first time IS and its affiliated groups have been linked to possession of chemical weapons.
READ MORE: Chemical terrorism now a reality, extremists getting real warfare agents - Lavrov
In April, the head of the Organization for the Prohibition of Chemical Weapons (OPCW), Ahmet Uzumcu, said the intergovernmental watchdog was "extremely worried" that terrorist groups in the Middle East might be developing such explosives.
Saying that the OPCW had discovered evidence suggesting that sulfur mustard chemical agent had been used in attacks in Syria and Iraq, Uzumcu added that "there are strong suspicions" the weapons might have been used and produced by Islamic State. "It proves that they have the technology, know-how and also access to the materials which might be used for the production of chemical weapons," the OPCW director general said.
Earlier this year, Russia's Foreign Minister Sergey Lavrov said the threat of weapons of mass destruction falling into the hands of non-government groups is widely recognized, warning that chemical terrorism is now a reality. Extremists from IS and other terrorist groups possess the technical capabilities to produce "proper chemical war agents," Lavrov said.
READ MORE: Russian UN envoy Churkin names Turkish companies helping ISIS make bombs
NATO and EU security chiefs have also shared information on IS' alleged intentions to use chemical or nuclear weapons to attack Britain, while US Central Intelligence Agency (CIA) chief John Brennan has warned of a "number of instances where ISIL has used chemical munitions on the battlefield."
Kurdish YPG militias have already suffered from reported chemical attacks in Syria. A neighborhood in the city of Aleppo held by Kurdish fighters was reportedly shelled with chemical agents from territory held by Islamist and Free Syrian Army factions. Video footage from the scene showed yellow gas rising over the neighborhood, also capturing several men experiencing difficulty breathing.
The YPG previously accused Islamist fighters of using yellow phosphorous in another chemical attack in the area, saying its victims suffered from itching skin and other symptoms of chemical poisoning.
You can share this story on social media: