Indian court convicts 5 men of gang-raping 52yo Danish tourist, 3 others investigated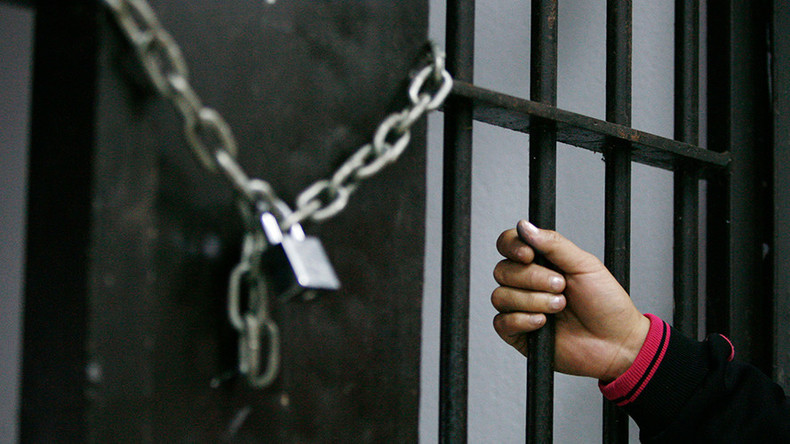 A Delhi court has convicted five men of kidnapping, gang-raping and robbing a Danish tourist in 2014. The ruling is the latest to highlight India's high rate of sexual violence against women.
The Monday verdict, announced by Additional Sessions Judge Ramesh Kumar, found all five men guilty of robbing and raping the 52-year-old woman at knife-point on the night of January 14, 2014, after leading her to a secluded spot near New Delhi Railway Station.
The woman, who was traveling alone at the time, was attacked as she approached the group of men for directions after becoming lost on the way back to her hotel.
"I pronounce all the accused guilty. Arguments [on sentencing] to be held on June 9," Kumar told the court on Monday, The Times of India reported.
The defendants, all of whom were present in court on Monday, are in their 20s. Three minors are also charged, and are being tried separately in the juvenile justice system. A ninth person accused of the crimes died in February.
The 2014 attack was the latest in a string of violent crimes against tourists in India. That same week, an 18-year-old German charity worker was reportedly raped on a train as she traveled from Mangalore to Chennai.
Sexual violence in India was brought to the forefront in 2012, when a Delhi student was gang-raped on a moving bus. She later died in a Singapore hospital.
That attack led to mass street protests about the high levels of violence against women, and prompted the Indian government to toughen jail sentences for rapists. Perpetrators found guilty now receive a minimum 20 years in prison, instead of the previous 10 years. The maximum sentence is life behind bars.
But despite public demonstrations and changes in legislation, rape and violence against women is still a frequent occurrence in the country. Up to 40,000 rape cases were recorded in 2014 alone, which is double the amount of attacks in 2012. Although figures for 2015 are not yet available, they are expected to exceed official numbers, as not all rapes are registered with authorities.
In many cases, assailants are cleared of charges due to alleged lack of evidence. An incident in May 2014 prompted public outcry after two girls from a low caste were found hanging from a tree. Although their families claimed they had been gang-raped, authorities ruled out rape and concluded the girls had taken their own lives.