Paris underwater: Tourists and residents brave floods around French capital (PHOTOS, VIDEOS)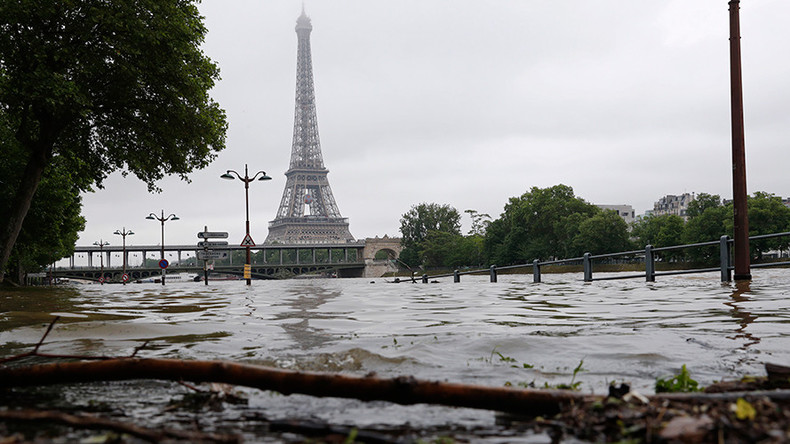 Heavy rainfall has brought parts of Paris to a standstill with the River Seine rising to near-record levels, flooding parts of the French capital.
While tourists would normally be seen admiring the city's many architectural highlights, instead they were gathering in the streets gazing at the floods.
After nearly a week of heavy rainfall that has seen the River Seine rise around 15 feet above average, its highest levels since the 1970s, four people have died as a result of the flooding, while 24 more have been injured, according to French Prime Minister Manuel Valls.
READ MORE: French deluge: Louvre closes down, thousands flee homes amid state of emergency
Even a newlywed couple couldn't resist getting a photo with a difference for their wedding day album.
One man donned his waders and braved the elements to make sure he got his daily baguette.
Although the River Seine is beginning to recede, the esplanades of the central districts of Orsay and Pompidou remain underwater and it could take up to 10 days for the water to normal levels.
Over 17,000 homes were without electricity around the Paris region on Saturday, as well as in parts of central France.
In various parts of the city, sign posts, street lamps, statues and even some buildings have been submerged in the water.
You can share this story on social media: