French deluge: Louvre closes down, thousands flee homes amid state of emergency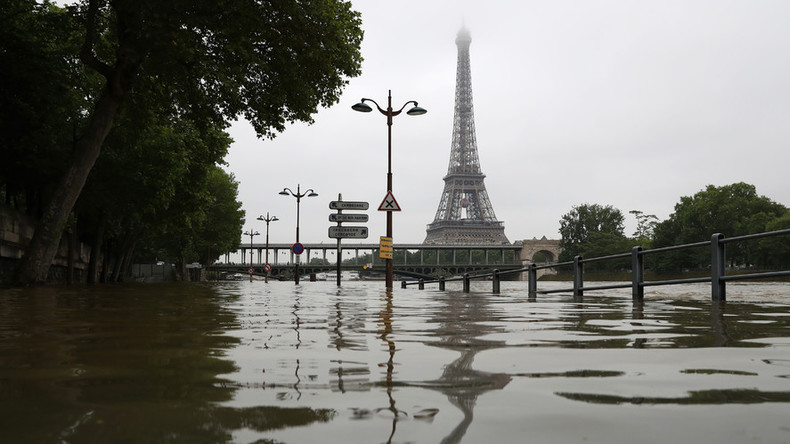 Torrential rains and severe flooding across France have forced thousands of people to flee their homes amid a state of emergency. Paris' iconic Louvre museum will stay closed on Friday to be ready to remove artworks if the River Seine rises too high.
French President Francois Hollande declared a state of emergency on Thursday due to the flooding, which has been caused by the Loire and Seine rivers bursting their banks following heavy downpours. The leader promised money to help local authorities deal with the damage.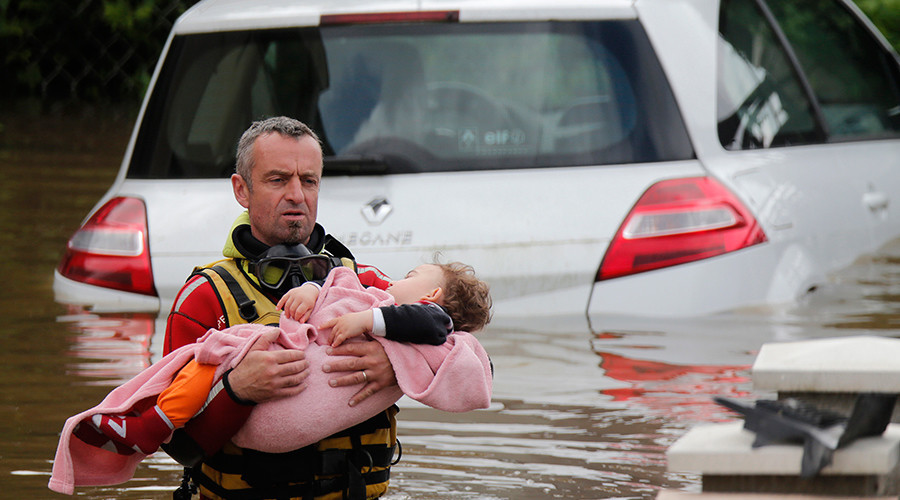 Rescue workers have responded to about 10,000 calls and evacuated more than 5,000 people with small boats since the weekend.
Photos show residents climbing out of their houses onto rafts, as boats float across streets that now resemble rivers.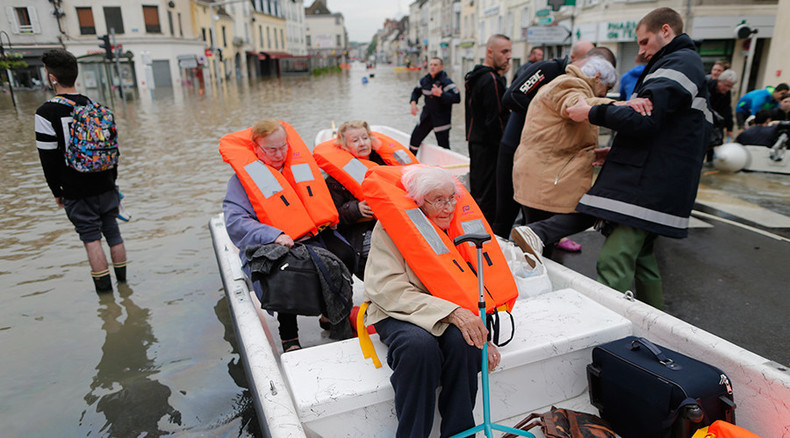 The River Seine has risen by five meters (16 feet) in Paris, flooding the French capital. The city has warned that the river could rise to 5.6 meters (18.4 feet) above its normal level by the end of the day, and has forecasted that it should crest tomorrow at just under 6 meters (19.7 feet).
Rail operator SNCF was forced to close an underground commuter line running along the Seine in Paris that is frequently used by tourists traveling to the Eiffel Tower and Notre Dame Cathedral.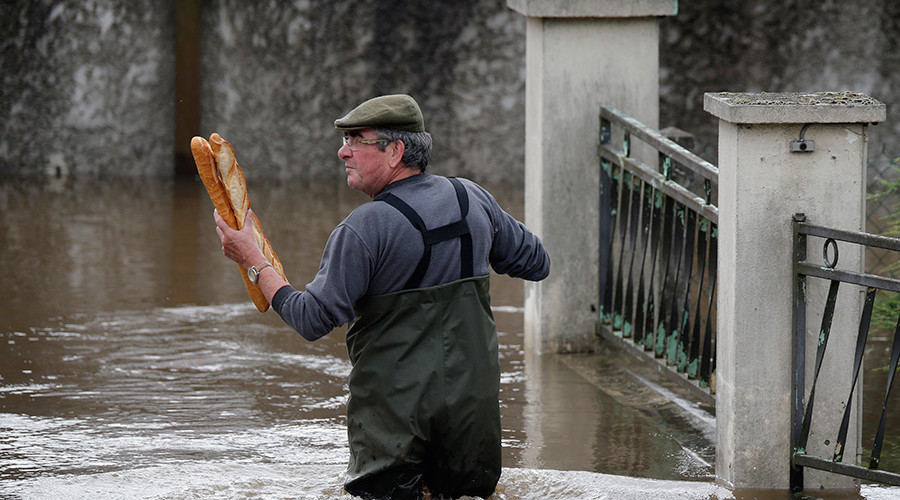 According to an internal email written to employees and seen by Reuters, the landmark Louvre museum closed its doors on Thursday and will not open on Friday in order to allow staff to easily remove works of art if needed.
"The museum will remain closed to the public tomorrow out of precaution: there is no danger to the public or our staff but will allow us to calmly remove certain art collections should it be necessary," the email states.
Meanwhile, the Musee d'Orsay said it would close earlier than usual on Thursday.
In the Loire valley, the Chambord Castle – a Unesco World Heritage Site dating back to the 1500s – has been surrounded by water.
Speaking during a visit to a crisis control center in flooded Nemours, where 3,000 of the town's 13,000 residents have been evacuated, Prime Minister Manuel Valls said: "The situation remains tense and difficult in several areas. We still have many concerns."
At least one person in France has died due to the flooding, as an 86-year-old woman was found dead in her house southwest of Paris late on Wednesday.
Heavy rains have also affected other parts of Europe, with six days of downpours leading to the death of eight people in Germany.